Alexis 'fantastic' for Gunners
Sky Sports pundit Alan Smith says Alexis Sanchez would be a fantastic signing for Arsenal and complete their striking armoury.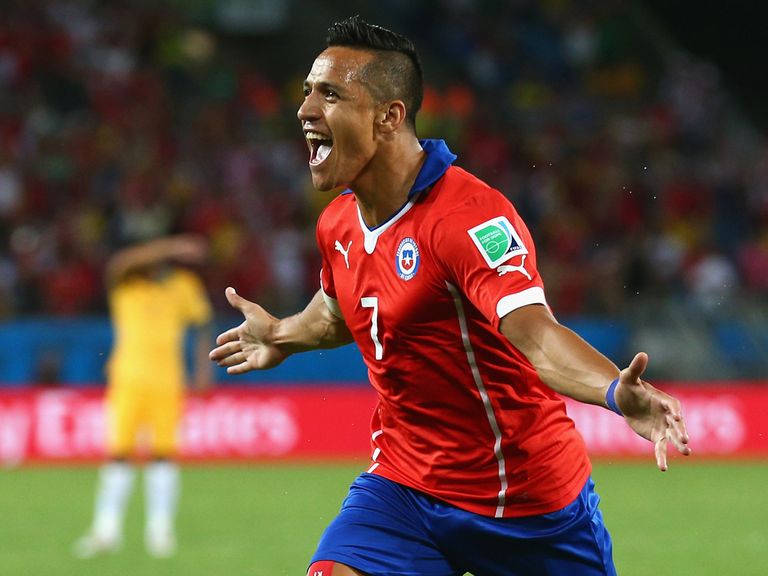 The north London club are confident they can secure the services of the Barcelona forward this week, along with Newcastle right-back Mathieu Debuchy this week.
Sanchez, also targeted by Liverpool, impressed at the World Cup for Chile and will join a strikeforce at Arsenal that already includes Olivier Giroud, Lukas Podolski and Yaya Sanogo.
Alan Smith told Sky Sports News the 25-year-old, who scored 21 goals for Barcelona last season, would be a 'fantastic' signing and complete Arsenal's striking armoury.
"Sanchez is a fantastic signing," said the former Gunners forward. "He's enjoyed a really good World Cup for Chile; he's been their best player and he's been the one that's dragged them forward and produced some real moments of quality.
"And of course, he's got that all-important pace and is someone who can get behind defences.
"He played on the right a lot for Barcelona, whether he'll play a bit more centrally for Arsenal we'll wait and see but he's a really good signing.
"He's only 25 years old, so when you talk about resale values you will get some money back for a player like that.
"Coming across to England is a different sort of challenge for him; it's certainly a different type of play to La Liga and what he's used known previous to that.
"But, he's a tough competitor as well. If he gets kicked he gets back up again; he's got a bit of steel about him. Given a bit of time I think he should be able to settle and do really well in the Premier League.
"They've got Yaya Sanogo coming through - a lot of Arsenal fans will say he's nowhere ready, and he isn't ready yet week after week, but he's a player who's developing and should get better.
"Podolski as well is somebody, if he stays at the club, that can play through the middle - you wouldn't want to rely on him week after week but he's an option.
"If you've got Olivier Giroud, who's waded in again with 20 plus goals - which is no mean feat, and then you've got some like Sanchez, I think that's a decent armoury for them to have up front."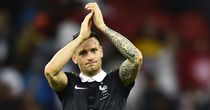 Arsenal also look to set to confirm the £10million signing of Newcastle right-back Mathieu Debuchy.
The Frenchman is another player who impressed during this World Cup, and Smith believes he'll make a good like-for-like replacement for his fellow countryman Bacary Sagna, who joined Manchester City at the end of the season.
Smith said: "Debuchy is in for France ahead of Bacary Sagna at the moment. He probably didn't enjoy a classic season for Newcastle - certainly not a flawless season - and got himself in to a bit of a tangle at times.
"But he's a fighter, a real competitor - a bit like Sagna on that front and he's experienced as well and that's what you need."