Suarez backed for exit
Sky Bet have slashed the odds on Luis Suarez leaving Liverpool this summer with Barcelona and Real Madrid both backed to secure his services.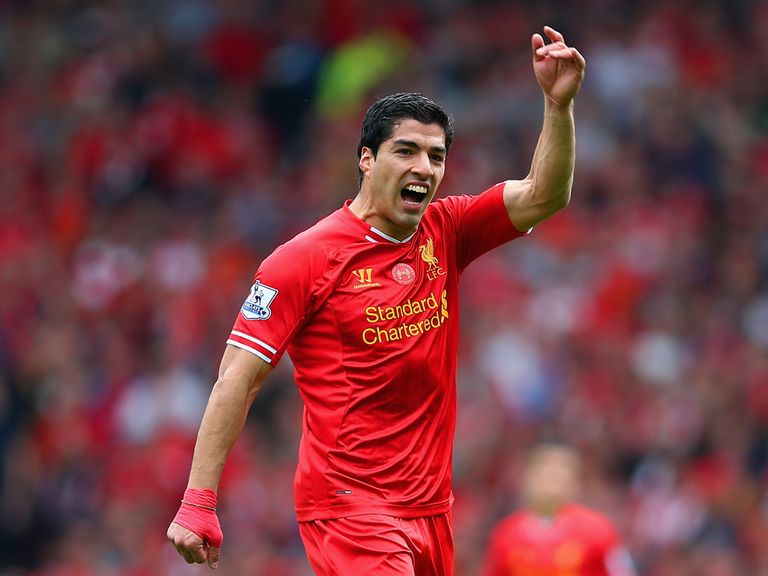 Newspaper reports surrounding a release clause in the Uruguay star's Anfield contract seem to have sparked the surge in interest, with suggestions that the Spanish giants are ready to engage in a battle for his signature.
The odds on Suarez leaving before the current transfer window closes have been cut from 2/1 to 5/6. He is also out to 5/6 to still be at Anfield come September 2.
Both Barca and Real are now rated 9/4 shots to secure his signature this summer.
On the back of a phenomenal campaign for the Reds, in which he netted 31 times to put them on the brink of winning the Premier League, Suarez sent England crashing out of the World Cup with a brace on Thursday night.
The 27-year-old recently moved to allay fears of his departure, telling Uruguayan TV channel Canal 10: "Don't worry, nothing is going to happen to me. I'm very happy here and my family is happy here."
Suarez had made his desire to leave Liverpool clear last summer but the club stood firm and refused to sell, snubbing an offer from Arsenal of £1 above his release clause which at the time was £40million.
The striker then knuckled down and after completing a ban which delayed the start of his season, he hit the ground running in September and never looked back. Suarez signed a new long-term contract in December - his current deal expires in 2018 - but that has done little to prevent renewed speculation about a move to Spain this summer. Now reports say his new contract includes a £68million release clause.
Sky Bet's head of football trading Paul Wiggins said: "We've seen a sudden surge in bets on Suarez's next club, with Barcelona in particular attracting backing.
"While we're assuming these bets are a result of the media speculation, as opposed to any inside knowledge, the volume of interest has forced us to cut his price on leaving from 2/1 to 5/6."