Hodgson still the best choice
Tom McDermott reflects on the end of England's bid to reach the knockout stages of the World Cup.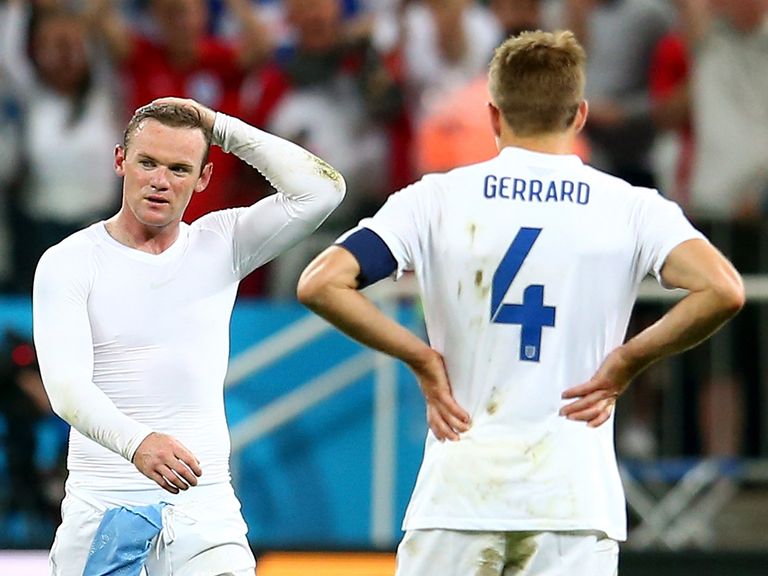 Costa Rica's 1-0 victory over Italy ended England's hopes of progressing from Group D after they were left with the smallest of chances following the 2-1 defeat against Uruguay.
Tom McDermott looks at some of the key issues for the Three Lions...
Why are England out of the World Cup?
England went into the World Cup with a defence short of tournament experience and ultimately that is what cost them.
Just when it appeared that Roy Hodgson's side might go on and beat Uruguay, Steven Gerrard's misplaced header made its way through to Luis Suarez and his Liverpool colleague dispatched past Joe Hart with ease.
After the game many blamed the England captain for the defeat, but for the entire defence to be caught out by one hopeful punt forward simply isn't good enough and as we saw, England were punished.
I think it's important that we now take the positives from the tournament.
There aren't many but the emergence of Ross Barkley and Raheem Sterling should provide England supporters with some hope.
Did Wayne Rooney perform?
Rooney was probably England's best player against Uruguay. Playing in his preferred role he scored the equaliser and could have netted two more.
It's easy to blame the Manchester United forward but he certainly proved that he has plenty to offer and will have an important role to play during qualification for the next Euros.
Is it time for Roy Hodgson to go?
I am not sure what the answer is; do we opt for a foreign replacement or do we give Hodgson time to build for the next tournament. I'm starting to think the latter.
"It's been a disappointing campaign without doubt but the England manager should be credited for trusting and picking so many youngsters in the tournament."
Tom McDermott on Roy Hodgson
What is needed is time for the players to develop further and time for Hodgson to finish his job.
He is contracted for another two years and I do think that he should be given the opportunity to try and take his young side to the next level.
Is the future bright?
Uruguay pressed England from the opening whistle and at times Hodgson's men looked uncomfortable and short of ideas.
The importance of having a ball playing centre-half was highlighted during both defeats and the side's remarkable ability to play with two holding midfielders while still allowing the opposition so much room in midfield also needs to be addressed.
Possession-wise it looked like England have improved but a greater patience and understanding of when to play the killer pass is something the Three Lions are lacking.
I am starting to wonder if we possess such a player at all.