Rooney needs central line
Jamie Carragher says Wayne Rooney didn't get enough help as England lost to Italy and should now move to a central role.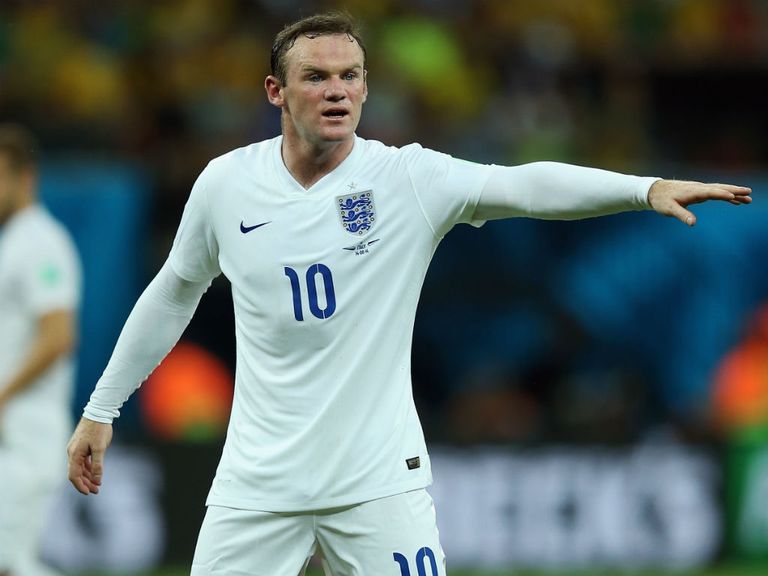 The Manchester United striker was deployed on the flank by Roy Hodgson during the defeat against Italy and came under fire for his display, despite setting up Daniel Sturridge's equaliser from the left.
Speaking on Sky Sports' World Cup Podcast, Carragher also suggested it was the right decision to play Rooney out wide and that Raheem Sterling's performance justified Hodgson's call.
"It's a team game and sometimes you have to fill in," said the Sky Sports pundit. "I had to do that at times, playing in a position I didn't particularly want to.
"We all know Wayne's favoured position is central, but I advocated him playing on the left before the game because he struggled against [Andrea] Pirlo a couple of years ago.
"I thought it would have been better having someone coming from a deeper position as Sterling did, and I thought he was outstanding so that was proved right. Let's not forget that Wayne created the goal."
The Italian duo of Matteo Darmian and Antonio Candreva caused havoc down the England left all night and were the source of Mario Balotelli's winning goal, but former Liverpool and England defender Carragher believes full-back Leighton Baines should have been more vocal with Rooney.
"We can see [Rooney] got caught out at times defensively and I think he should have got a lot more help from Baines in that position."
Carragher on England v Italy
"When you play a striker in that position, you know they're going to be more adventurous going forward and take the chance that you might get caught out at the back.
"It paid off, though, because Rooney then latched on to a through ball behind the full-back and put that great cross in for the goal.
"Yes, they were caused problems down that side and that's where they got the winning goal, but I think more of that was to do with Baines not having the personality or character to tell Rooney where he needed to be.
"I think that would have been a lot more helpful for Rooney if he'd been more communicative with him, because it wasn't easy playing out of position."
England face Uruguay on Thursday knowing defeat will be disastrous for their hopes of progressing to the knockout stage, and Carragher believes Rooney and Sterling should swap positions for the encounter in Sao Paulo.
The Monday Night Football pundit suggested Sterling's pace would prove key down the flank against a Uruguay squad one defender short after Maxi Pereira was sent off late on in their defeat to Costa Rica, while he thinks Rooney will suit a role through the middle.
"I would put him Rooney at number 10 [on Thursday]," he added. "The only reason I wouldn't have played him there against Italy was because of Pirlo – I think he would have spent most of his time worrying about him rather than getting into the box and causing problems.
"I don't think Uruguay have that type of player in midfield – they're more protective of their back four. I think they'll be more worried about Rooney than he will be of them.
"People say 'why should Sterling move' but I think the fact that Pereira got sent off means their back-up full-back will come in.
"I think these wide areas are where we need pace, so I'd put Raheem out wide and move Wayne back central."