Rooney role causing concern
Tom McDermott looks at England's World Cup prospects ahead of the clash with Uruguay on Thursday night.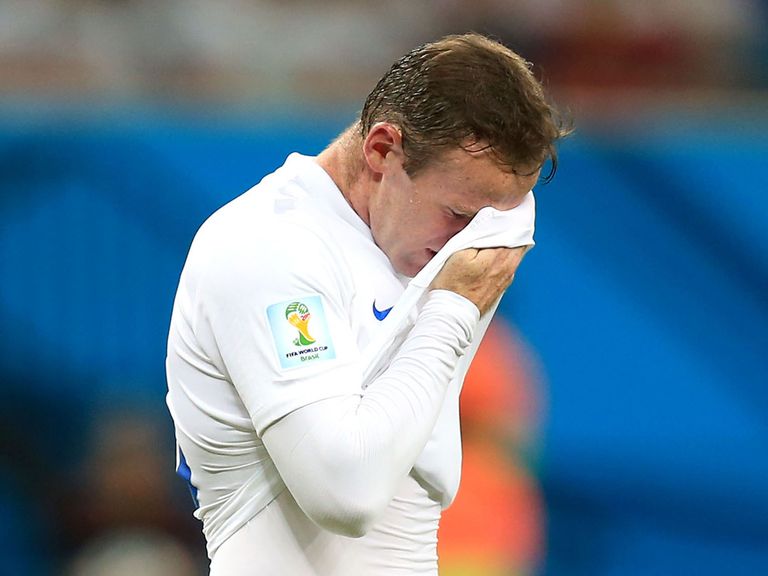 The Three Lions opened in Group D with a 2-1 loss to Italy. Now Tom ponders the key questions for manager Roy Hodgson...
Can England still progress from the group?
Despite the defeat against Italy, England can of course still qualify from the group.
I thought that several players didn't quite perform to their maximum but Roy Hodgson's side could well have come away with at least a draw.
The Italians, in typical fashion, did what they needed to but England looked comfortable in possession at times and that is certainly a step forward.
It's easy to single out one player for criticism but had Wayne Rooney finished in the second half instead of dragging wide I think we might have been talking about a very good England performance.
Take nothing away from the Italians though, both goals were very well orchestrated and they've proved again that they will certainly be a force in the tournament.
What can Hodgson do with Rooney?
Rooney is at his best in a central role either up front or off the main striker. His work rate can never be questioned but he looked isolated at times out wide and didn't threaten.
He did show what he was capable of by setting up Daniel Sturridge for the equaliser but it was one of the few times he managed to get in behind the Italian back four.
Rooney is also England's biggest problem.
"Rooney is no longer regarded as the 'main man' for club or country and for him to play in his favoured role through the middle it would mean shifting the prolific Sturridge out wide."
Tom McDermott on Wayne Rooney
It wouldn't surprise many England supporters to see Rooney playing in the number 10 role against Uruguay or making way for Ross Barkley.
The decision Hodgson makes could decide England's fate.
Is Raheem Sterling the key?
I don't think it matters where the Liverpool youngster plays because he showed against Italy that he has the confidence, pace and skill to trouble even the most experienced defenders.
Personally, I would like to see him wide right where he is likely to come up against the full-back in a one-on-one situation.
But, with Rooney struggling for form and with a good understanding with Sturridge (from club level) there is a strong argument to keep him in the 'hole'.
This could all change of course if Barkley gets the nod in the next game. If the Everton youngster claims a starting spot then Hodgson will have to upset one of his forward players.
England v Uruguay prediction
I was confident before the Italy game and got it wrong. I think it will be hard for Luis Suarez to recapture his Liverpool form so quickly after injury. It could be another cracker and England to edge it 3-2 is my call.