Hodgson: Focus not on Pirlo
England are not getting "hung up" on the threat posed by Andrea Pirlo, with manager Roy Hodgson keen to stress there is more to Italy than just the playmaker.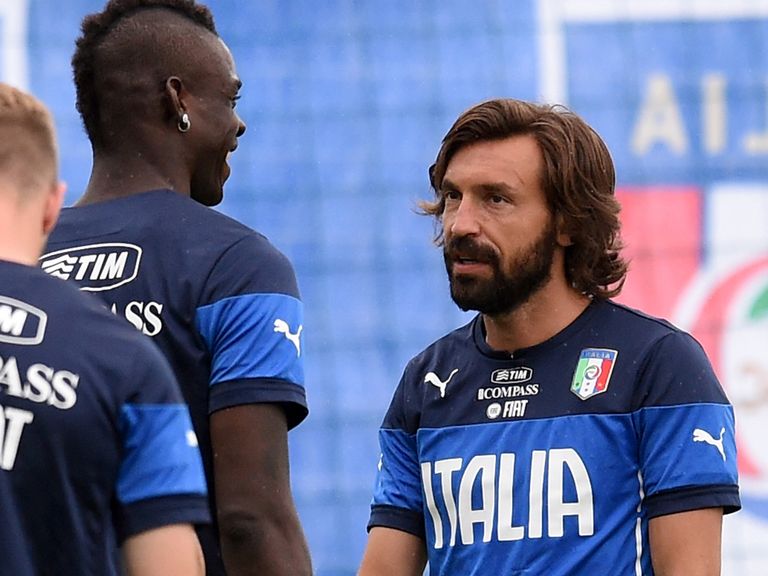 Two years ago, the Juventus midfielder ran riot against the Three Lions as the Azzurri eventually progressed from their Euro 2012 quarter-final on penalties.
Pirlo capped that man-of-the-match display in Kiev with a Panenka in the shootout and, while now 35 years of age, is expected to pull the strings when the teams meet again this weekend.
Hodgson knows what to expect from the midfielder, having also coached him during the pair's time at Inter Milan, but is not foolish enough to think Cesare Prandelli's side will be overly-reliant on him in Saturday's Group D encounter.
"Andrea, of course whom I know very well, is obviously a top, top-class player and in the game we played in Kiev he had a superb game and obviously was the man of the match," the England manager said.
"It is quite normal, I think, that people focus on him but I think there are a lot of other Italian players in that team that are worthy of attention too.
"As far as we are concerned, we are really focusing very much on Italy as a team and the quality players they have in their team.
"We're not getting hung up one player because I think Prandelli would tell you his team does not depend totally on Andrea Pirlo, even though I am sure he thinks he is as good a player as I think he is."
Hodgson would be right to say that, given Italy have the likes of Gianluigi Buffon, Giorgio Chiellini and Mario Balotelli at their disposal.
That said, the latter may be denied a starting berth in Manaus due to the wonderful form of Ciro Immobile.
Top scorer in Serie A last season, the 24-year-old last week joined Borussia Dortmund from Torino and is threatening the place of former Manchester City striker Balotelli.
Asked which striker he preferred, Hodgson said: "I think that would be a great question for Prandelli. I don't know if it is a great question for me.
"I think they are both very good players, both very different players, both bring different things to the team.
"We have respect, of course, for both of them and I would like to think that whoever plays, our defensive organisation will be able to cope with it.
"The headache about which one to play is not mine, it is Cesare's."