Sterling means money
Ben Linfoot picks out his favourite bets from Sky Bet's huge array of World Cup markets.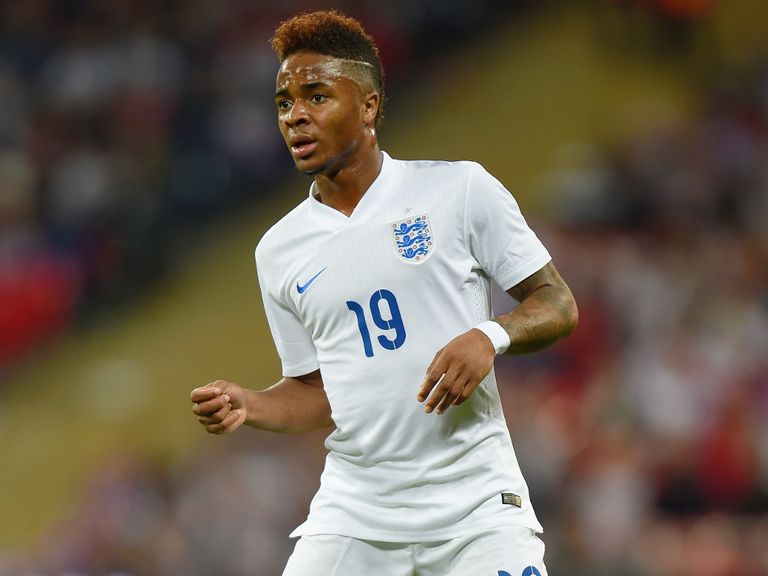 If you haven't yet tried to work out who is going to win the World Cup do it now. Get your wallchart, the middle of your sticker book (I take it plenty of you haven't grown up if you're reading this) or even just a pen and paper and scribble down your predictions for each game between June 12 and the final on July 13.
You've read the countless previews, seen the friendlies and assessed the final squads. You've considered the humidity, varying degrees of international experience and circled your dark horses. Now go through the matches, game-by-game, and plot each team's fate. You are a World Cup God.
The reason I urge you to do this now (we all do it, admit it) is to uncover the semi-finalists. Sky Bet have a plethora of markets on the World Cup – 425 and counting I'm told – and their 'Name The Semi-Finalists' market is unique. And it appeals to the likes of me. After all, if you've worked out who is going to win the World Cup, you've worked out the last four, haven't you?
Brazil are bankers. They just are. Aren't they? Croatia, Cameroon and Mexico will pose no problems to the hosts in Group A and then it's Holland next. Or possibly Chile. Either way, it's Brazil v Uruguay in the quarters. Job done. Semi finalists #1 – Brazil.
Their last four opponents? Tricky. I get Spain topping Group B, but Mexico could cause the holders issues in the last 16. Hmm. I'll trust the Spaniards to get to the quarters, at least. They could face England there, but more likely Italy. Nothing from Group C floats my boat. Colombia? No. Spain v Italy it is and the reigning champions should edge that one. Semi finalists #2 – Spain.
Groups E and F look harder to decipher. What of France? They could implode, but I liked Deschamps' decision to leave that troublesome Samir Nasri back in Manchester. Paul Pogba could take the tournament by storm. I'm playing my 'gut-feeling' card early and sticking France in the quarters. Using the head I'll nudge Portugal through. They've got Cristiano Ronaldo (and you thought I was winging this). France v Portugal should be a cracker, but I just favour the Portuguese in this one. Semi finalists #3 – Portugal.
In the bottom half of the draw Belgium are potential 'Name The Semi Finalists' busters. I've a feeling (there it is again) they could do a job on Germany in the last 16 and 'Brazil, Spain, Portugal, Belgium' is 275/1. What's not to like about that? Well, Argentina are likely quarter-final opponents if the Belgians get by the Germans so big prices are understandable. And seeing as Argentina should thrive in their continent, they are the sensible ones to go with here. Semi finalists #4 – Argentina.
So there we have it, the World Cup cracked in seven paragraphs. Now you have a go, see who you come up with and see your life-changing odds here. My 'Name The Semi Finalists' theory - Brazil, Spain, Portugal, Argentina - pays 85/1.
££££ Sterling
And so to England. At 25/1 I can't remember a World Cup when we were such a big price but you couldn't argue that it's too big. The defence is the weakest link – Joe Hart, Glen Johnson and Phil Jagielka fail to convince and with Uruguay and Italy in England's group a place in the Last 16 would be regarded a triumph.
However, England have plenty of young, exciting attacking talent and if they do manage to negotiate a passage to the knockout stages then who knows. Group C doesn't look up to much so suddenly they could be thrust into a quarter-final with Brazil or Spain. We live in hope.
Whatever stage England go out at, I'm convinced Raheem Sterling is set for a big tournament and at 14/1 he appeals in the 'Top England Goalscorer' betting.
He had a fantastic season for Liverpool and could prove to be England's most potent attacking threat if given the chance. Sterling could play in a front three or just behind the strikers and will create chances for himself as well as others. His pace could be vital and his finishing has improved.
I like him in this market as plenty of those shorter in the betting don't appeal. Wayne Rooney has struggled for England in the big tournaments and has had a less than ideal preparation. Reports of him starting on the left say it all and another goalless tournament wouldn't surprise.
Danny Wellbeck can be wasteful and isn't certain to start anyway, while Frank Lampard is surely set for a peripheral role despite his experience. Steven Gerrard won't be bursting forward like he used to and we should expect him to play deeper like he has at Liverpool.
That just leaves Sterling's Liverpool teammate Daniel Sturridge and he's a worthy 5/2 favourite. But with expectation rising as far as Sturridge is concerned he could well end up creating space for others and the likes of Sterling will benefit.
A couple of goals could well win this market and Sterling is well capable of delivering that tally. At 14s, he's certainly worth a small investment.