Rossi out to prove fitness
Italy forward Giuseppe Rossi will be looking to prove his fitness ahead of the World Cup in Saturday's international friendly against the Republic of Ireland.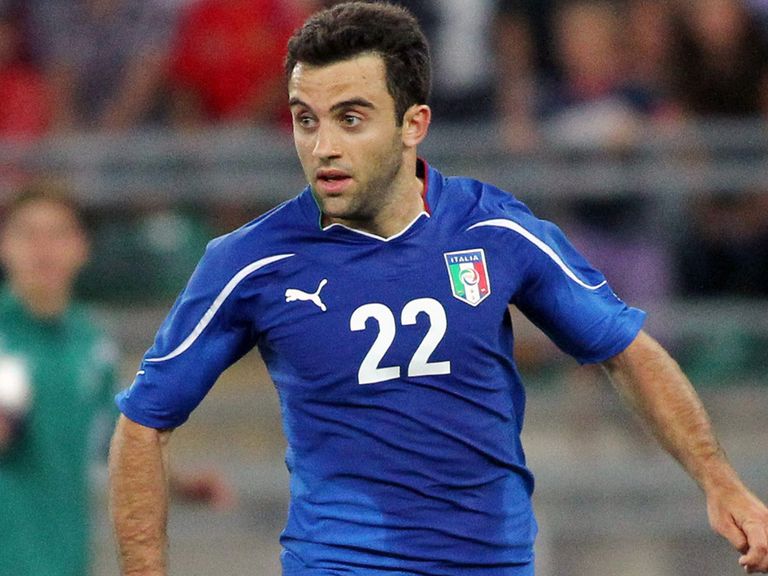 The Fiorentina strikerdamaged ligaments in his right knee in January and missed four months before returning to action late in the season but has been named in Cesare Prandelli's provisional squad for this summer's finals in Brazil.
The 27-year-old will partner Serie A's top scorer Ciro Immobile in the Azzurri's attack at Craven Cottage, with Prandelli admitting that Saturday's game will be crucial as he makes final decisions on his 23-man squad.
"From what I've seen so far, I expect a big game from Rossi," Prandelli said in Friday's press conference. "He has passed all the fitness tests.
"We've had positive signs from him in training.
"However, we have to consider how he will react from a psychological standpoint to contact.
"Rossi has been working to prepare in the best possible way for this game.
"In a way, for him the game against Ireland is as though it was his first World Cup game."
Prandelli announced a much-changed starting XI to face Ireland with Paris St Germain's Salvatore Sirigu in goal.
Matteo Darmian will make his debut with the senior team after a solid season with Torino and will play alongside Gabriel Paletta, Leonardo Bonucci, Mattia De Sciglio in defence.
PSG playmaker Marco Verratti will play alongside club team-mate Thiago Motta, while Claudio Marchisio and Riccardo Montolivo complete Italy's midfield line.
"This is not an experimental game," Prandelli said. "It's a game that gives us the opportunity to analyse the tactics that we will put out on the pitch.
"We have a group of players that are all more or less at the same level. They are all fit and ready. They have all worked with the maximum dedication."
The Azzurri's first game at the World Cup in Brazil against England is on June 14, so the time has almost arrived for Prandelli to make his final cuts.
The Italian tactician, who earlier this week signed a two-year contract extension that will keep him at the helm until after Euro 2016, is expected to name his squad on Sunday.
"It's the most difficult aspect of my job," he said. "I have seven strikers and I will have to drop two.
"My choices will be based on the approach that we want to have on the pitch."
Prandelli believes Ireland, who missed out on qualification for the World Cup, will provide his side with a stern test.
"We know them well," Prandelli said. "They play with a 4-4-1-1 formation, they are physical team and for us it's good because we have to see how we respond from a character standpoint to this type of football.
"It will be a physical game.
"They have several young and interesting players."
Italy play against Luxembourg in their final test next week before travelling to Brazil.