McClaren: Right teams made it
Steve McClaren believes the Sky Bet Championship play-off final will be contested between the correct two teams.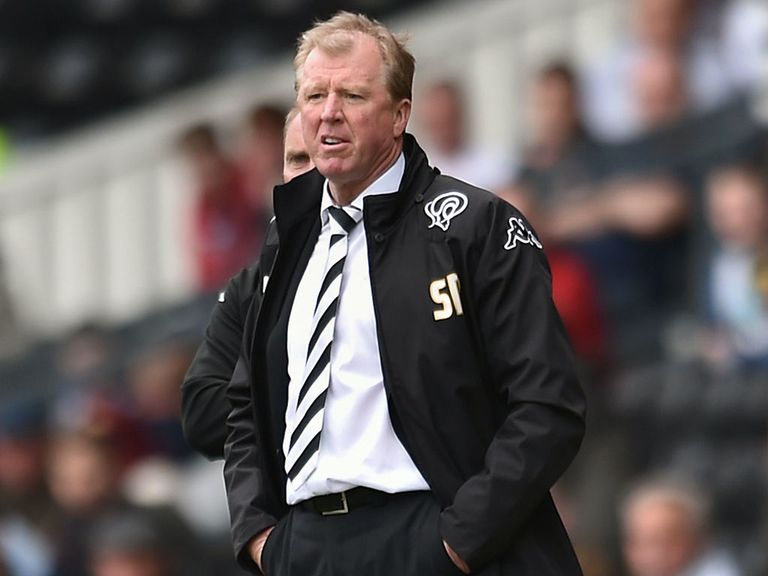 McClaren's Derby will face QPR, where the former England manager began the season as part of Harry Redknapp's coaching staff, at Wembley on Saturday with promotion to the Barclays Premier League the prize on offer for the winners.
The Rams finished third in the table while QPR were five points behind them in fourth spot.
Derby finished 13 points ahead of their play-off semi-final opponents Brighton and 12 points in front of fifth-placed Wigan, who the Hoops defeated over two legs.
McClaren said: "Just because we finished third and quite a few points in front of the other teams, it doesn't mean we will go up, football isn't like that.
"In football you don't always get what you deserve. We're just pleased for the club - for the likes of (chief executive) Sam Rush, the supporters and the city as a whole. We've developed very quickly and got into the play-offs and finished third with a record points total and as top goal-scorers.
"So in that respect I think the right two teams have made it through.
"Leicester and Burnley were the top two teams in this division and it's good to see that ourselves and QPR, who finished third and fourth, have reached the final. You could say we both deserve to be there and we'll see how the cards fall on Saturday."
Asked about the prospect of facing his former club, McClaren said: "It will be good to see Harry and the staff again because I had three great months there but when this job came up, well, I'd have walked up here for it.
"I was at Loftus Road for their second leg against Wigan and I tried to see Harry and some of the others after the game but it was chaos around the dressing room area. But I saw some of the staff and players before the game and managed to speak to them and it was good to see them.
"We'll have a cup of tea or whatever together at Wembley before the game and a hug afterwards, whatever happens."
He added: "I'm looking forward to it - we all are. We're a bit like the swan on the river - cool and calm on the surface but underneath paddling like hell.
"We've prepared as much as possible as normal. It's a big game and a different game but we've got to try and do things as normal. And this team do that. They're young and exuberant and enjoy training. They do the work, they work so hard, like they have all season.
"It's all in the preparation. You win games with what you do Monday to Friday, not necessarily on the Saturday. It's what you do to prepare."
---