Southgate backs Shaw call-up
England Under-21s manager Gareth Southgate feels sorry for former international team-mate Ashley Cole but has backed Roy Hodgson's gamble to take teenager Luke Shaw to the World Cup.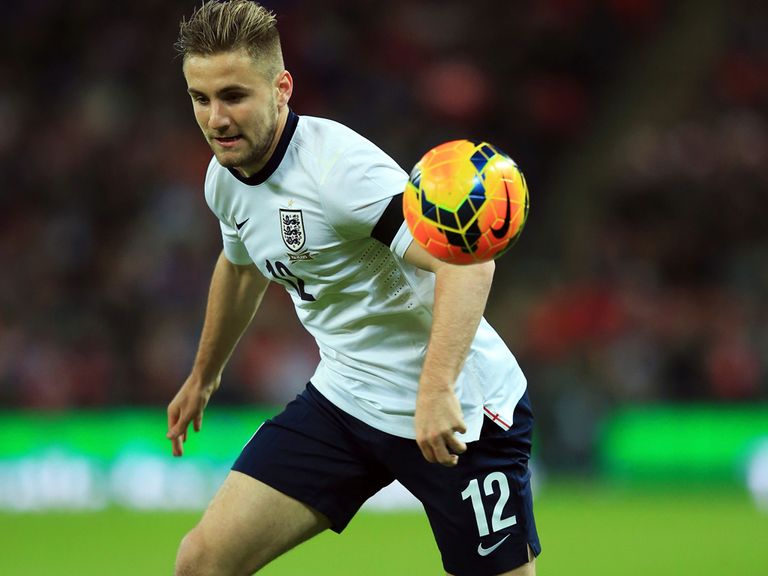 The main talking point from this week's announcement of the 23-strong squad heading to Brazil was the omission of the veteran Chelsea left-back in favour of 18-year-old Shaw.
Hodgson's decision to choose the Southampton full-back led Cole to announce his international retirement with immediate effect, ending a fine career in which he collected 107 caps.
Southgate was part of the England squad when Cole broke into the national team and, while disappointed for the 33-year-old, suggested he would have taken the same decision to take Shaw as Hodgson.
"Roy has given his reasons," he told Press Association Sport. "I am sad for Ashley - I played with Ashley and I know what a brilliant servant he has been.
"I know he would've loved another World Cup. That's the nature of the player, he is never satisfied and always driving on to want to do more.
"But I think, understandably, it is time to start to look towards the future. I know people have said it is a gamble but I think it is brave from Roy.
"Ashley has been a brilliant player but at some point you have to look at the youngster coming through. The opportunity to go to a World Cup and experience it, in whatever format that takes, is something that is very important to his development."
Shaw will be back-up left-back to Everton's Leighton Baines at the World Cup and so far has only played 45 minutes for the senior team in March's 1-0 defeat of Denmark.
Given that and the fact the left-back does not turn 19 until the eve of the World Cup final, there have been those suggesting the jump will be too big for him - comments Southgate wholeheartedly disagrees with.
"He is very calm," he said of Shaw, who made all three of his Under-21s appearances under him.
"Every challenge that has been placed in front of him in his career, he has taken and dealt with without a problem.
"At some stage, you have to make the step from Premier League to international football. When you've played against the top end of the Premier League, you're playing against that level of player.
"International football has different pressures but there is no reason he can't cope with that at all.
"He'll be full of confidence, he's had a fantastic season and all of the young players that have been selected have earned the right to go."
Raheem Sterling and Ross Barkley are other youngsters selected in a squad which has an interesting blend of youthful exuberance and wily old-timers.
England will still head to South America more in hope than expectation but there is a certain excitement building about the current crop of players.
"Well, we've got some exciting players," added Southgate, whose Under-21s side travel to Wales for a European Championship group one qualifying match on Monday.
"They have a tremendously difficult group and I think we've got to be mindful that there is a reality about our expectations.
"But what I am seeing is a depth of talent at Under-21s level, at Under-19s level. Our Under-17s have just got into the semi-finals of the European Championships.
"That is healthy and the type of player that is emerging are those that are technically very good."