Ribery unhappy with rotation
Bayern Munich winger Franck Ribery has criticised his coach Pep Guardiola's rotation policy, claiming it is not good for morale for changes to be made so frequently.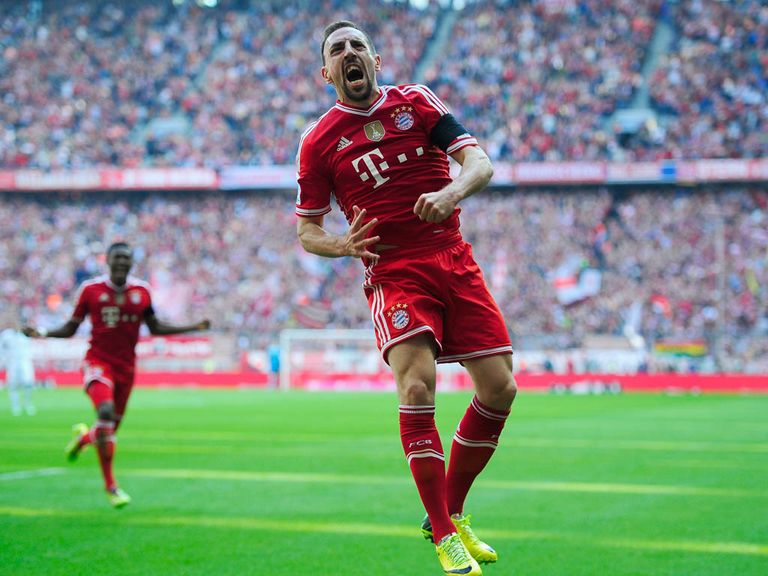 Although Bayern won the Bundesliga in record time, players such as Ribery, Arjen Robben and Thomas Muller all spent more time than they would have liked on the bench.
Often, they were not even named in the matchday squad and Ribery feels he was unable to produce his best form because of this.
"Sometimes you were playing, sometimes you were on the bench and sometimes you were just left at home," he said on kicker.de.
"That was a new situation for all of us. Personally, I need to be playing games.
"I need five or six games before maybe taking a break, but not after just one game."
Ribery is battling with a back injury which is jeopardising his chances of featuring in the DFB-Pokal final against Borussia Dortmund on Saturday.
"It's going to be touch and go," he said. "Maybe I'll be okay for the bench or to play a bit of the game."
Ribery made just 22 appearances for Bayern in the Bundesliga this season, with a combination of injuries and Guardiola's rotation policy denying him more action.