Vermaelen: Let's end drought
Arsenal's long wait for a trophy will not affect their performance in Saturday's FA Cup final, according to Thomas Vermaelen.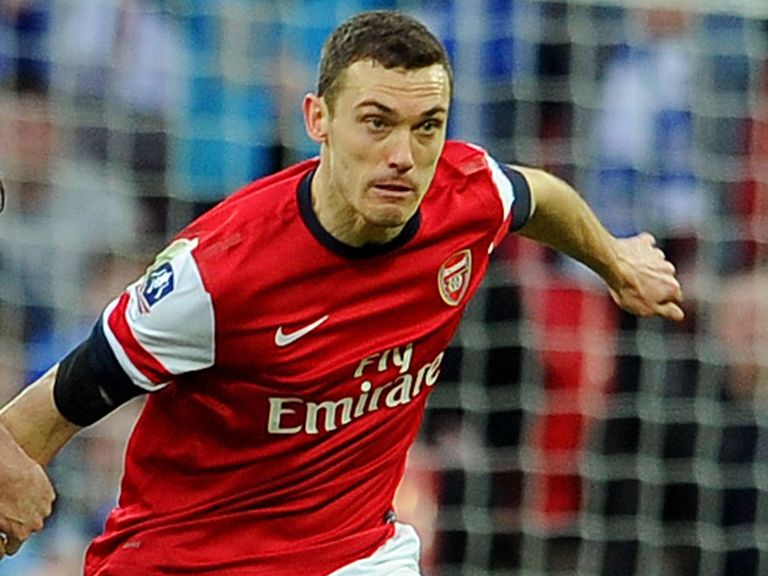 Victory over Hull at Wembley would give Arsene Wenger a first success since 2005, when Arsenal beat Manchester United on penalties to win a fourth FA Cup under his management.
A barren nine years since has seen Wenger branded "a specialist in failure" by Chelsea manager Jose Mourinho, but club captain Vermaelen is confident of ending the drought this weekend.
He said: "We want to win it for him, for the players and for the fans.
"There's been a lot of talk about us not winning, and we're doing it all together as a club and for him as well.
"It would give us a massive boost for the next few years. There's loads of potential in this team, a lot of good players, and it would give them confidence for the following years.
"We're used to the pressure - every game has to be won. There's been a lot of talk about not winning for nine years and there's a lot at stake, but we go with a lot of confidence."
Vermaelen is unlikely to start given first-choice centre-halves Per Mertesacker and Laurent Koscielny are available.
He said: "Everyone knows the Cup final is something special. Everyone wants to play finals as a player, so for me as well it would be something special to be out there."