Wallace to protect Ibox
Rangers chief executive Graham Wallace has offered to hand the club's supporters a "legally binding" promise not to sell or lease off Ibrox.
World Cup. Click here to bet.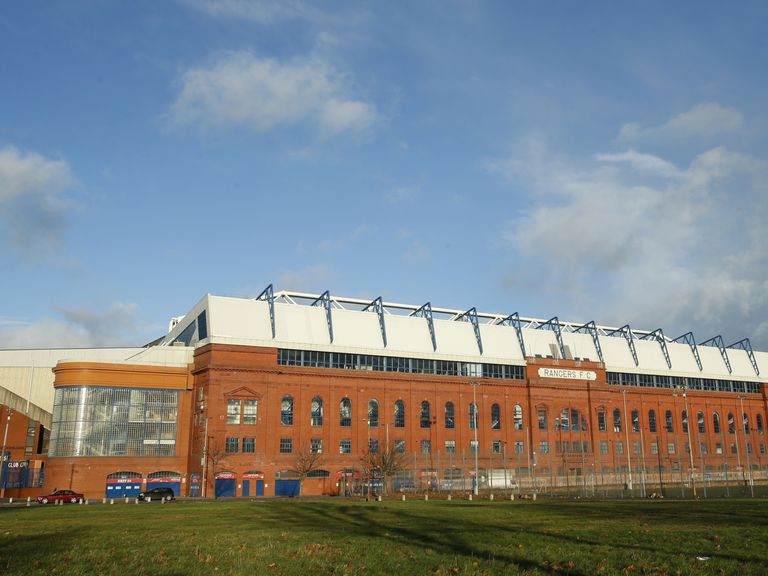 And the Gers chief executive says the club's board will also consider handing the fans a similar guarantee over Murray Park.
The offer was made in a bid to halt the civil war being fought out with the Light Blues faithful, who have already been advised not to renew season-tickets until they are given security over both the stadium and training ground.
The proposal has been revealed by the Union of Fans (UoF) coalition group following talks with Wallace, football board chairman Sandy Easdale and non-executive director Norman Crighton on Wednesday night.
The UoF have set up the Ibrox 1972 fund - with former director Dave King and nine-in-a-row skipper Richard Gough named as directors - which is being used to hold fans' season-ticket fees until their demands are met.
Rangers announced last week that it has "no intention of granting security over Ibrox to anybody".
However, Wallace has now told the umbrella group he is willing sign documents protecting the club's two most valuable assets.
The UoF said in a statement: "Following a number of attempts, over several weeks, to arrange a meeting with Chief Executive, Graham Wallace, to discuss our proposals for security over Ibrox and Murray Park, the Union of Fans were invited by Mr Wallace to discuss this and other issues at a meeting on Wednesday night.
"Representatives of the Union of Fans met with Mr Wallace, Non Exec Director Norman Crighton and Sandy Easdale. A proposal was made by Mr Wallace that whilst the board would not grant a security they could consider giving a legally binding undertaking which would protect Ibrox from sale, sale and leaseback or as any form of security for a loan or other finance. We made it clear to Mr Wallace that we felt it was also appropriate that they provide the same undertaking for Murray Park.
"Mr Wallace and Mr Crighton agreed to discuss this with the rest of the PLC board as a matter of urgency and further discussions between the PLC board and Union of Fans will continue once this board meeting has taken place.
"We believe we accurately conveyed the fears of supporters that either or both of these club assets could be lost to the club in a scenario where they were used for any sale and leaseback or other loan security.
"Any proposal by the board will be evaluated by our lawyers and a decision will then be taken on how to move forward. We will keep fans fully informed as discussions continue."
The fans group stepped up their bid to force out the current regime after Wallace's business review revealed the club had burned through more than £70million in the last two years.
Bet now on the World Cup