Xavi: Title to be crowning glory
Barcelona playmaker Xavi believes winning the Primera Division title by beating Atletico Madrid on the last day of the season would be "the icing on the cake for this generation" of Barca stars.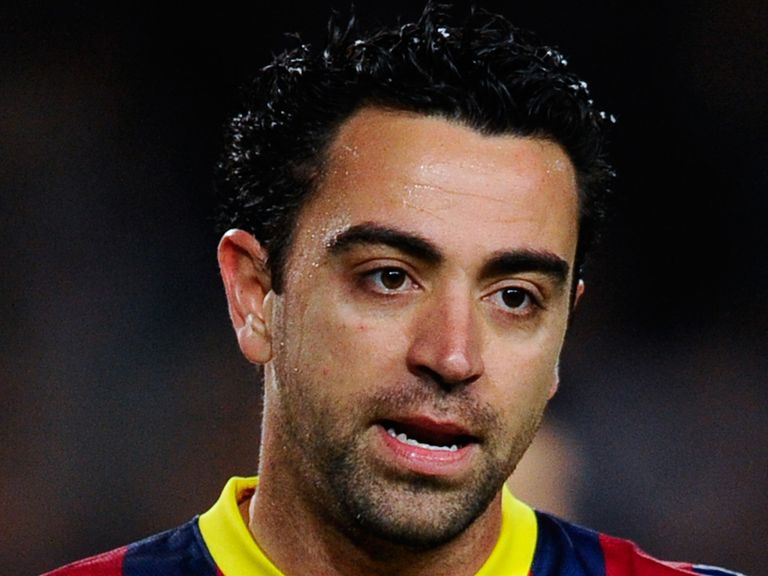 Following Atletico's 1-1 draw with Malaga and Barca's goalless stalemate at Elche, the Spanish season rests on a winner-takes-all final day clash between Diego Simeone's Atleti and Gerardo Martino's Barca.
Atleti need just a point to claim the crown whereas Barca would take their 23rd title if they win thanks to a better head-to-head record.
The match will be the last in Barcelona colours for defender Carles Puyol, who leaves the club at the end of this season, with goalkeeper Victor Valdes also leaving the Nou Camp - although his final season was brought to an early halt by a serious knee injury in March.
"It's a great final, a fantastic match. It would be the icing on the cake for this generation, playing such an important match as this," Xavi said in a press conference.
"Carles Puyol is an example to us all for his spirit of leadership, and sacrifice. We've been together our whole careers, he's a great person.
"With Valdes as well, the best goalkeeper in Barca history, people don't know him enough, and we are really missing him now. We wish them all the best. They are two great friends.
"We really believed we had no chance (to win the league), but maybe we gave up too soon. We thought we'd lost the league and these things happen in football, and now it's in our hands. It's a very important title, and we have to be together. It's an historic opportunity. It will be a great final match."
However, Xavi knows Atleti will be the toughest possible test, with a strong defence and only a point needed for them to win the Liga title for the first time in 18 years.
"They are the best in defence, they pressurise you, support each other and have different options up front," Xavi said.
"We are still hungry and people should be encouraged.... La Liga should be seen as it is, competing until the end. Up against us are a great team".
Valdes chose to bid farewell to Barcelona with an open letter to the club's fans prior to the match.
The 32-year-old goalkeeper, who had long planned to leave his only professional club this summer at the end of his contract, has been sidelined through the final part of the season after suffering a serious knee injury in March.
"The time has come to say goodbye to you all," Valdes wrote in his letter.
"Unfortunately, I could not end my time here playing football as I would have liked, but that's life sometimes and this year has been cruel to me in this regard."