Rooney wants England glory
Wayne Rooney insists that earning 100 caps for England will mean little without any success to go with it.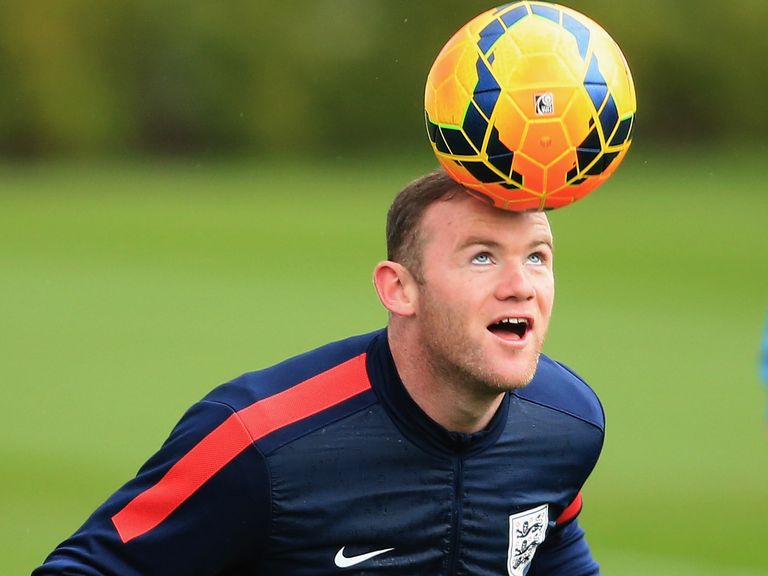 The Manchester United star is likely to hit the landmark later this year, with his current tally being 89, however, he admits that winning something for his country is still the biggest thing for him.
"You want to win something," he told the Daily Mail.
"There is no point playing for England 150 times or 100 times if you don't win anything and then looking back at your caps.
"That number is irrelevant if you have won nothing. That's the way I look at it.
"You want to be part of a team that makes history and wins something for England.
"Don't get me wrong, it's nice to play for your country and it's a great feeling and an honour but once you are doing it you want to be successful and want to make the fans happy. That's what it's about."
Rooney, though, is going to his third World Cup finals in confident mood after Roy Hodgson named a young and ambitious England squad earlier this week.
"The players we have in the squad really excite me and I'm sure they will excite the fans. Obviously the manager picks the squad but you can see that he has seen the potential in the young players, too," he continued.
"The last few games he has seen that and been excited and I'm sure that's in his thinking when he picks the teams.
"Look at Raheem Sterling, for example. He has been incredible. You could see straight away the talent he had and he has kicked on again now. For Liverpool he has been outstanding.
"And then we have the likes of Ross Barkley. He has had a great season with Everton. Then (Daniel) Sturridge is more experienced, (Adam) Lallana is a bit older, too. So there is a great mix and I think we can surprise people. It's exciting."
Rooney is currently in Portugal on a short break ahead of linking up with the England squad in the Algarve on Monday as their World Cup preparations officially begin.
He is overcoming a groin injury which saw him miss United's final three matches of the season, but he is happy to be heading into the finals knowing he will be fully fit.

"When you go into these tournaments on the back of a serious injury - as I have in the past - you always want to tell yourself you are 100 per cent back and ready," he admitted.
"But when you have had an injury it's difficult to do, especially in such a short period of time. Going into those games without playing in the warm-up games, as I have done too often, is difficult. I always want to get my training done, my warm-up games, be ready and fresh and not be worrying about anything else. 
"That's what I always aim to do but it hasn't happened. You do feel fine at the time. You do all your training. You do your gym work, you do your running, but it's the games you need to get yourself match-fit, and you get found out.

"Previously I have always been going into the first game looking for fitness and it's difficult to get your breathing right and the rest of it. This time I honestly feel good. 
"I have looked after myself as well as I can to be as fit as I can for this tournament. I will be ready. I'm looking forward to it.
"I really want to be 100 per cent fit this time and, barring an injury in training before we go, I will be totally ready."
Rooney heads to Brazil with England confident they can make a real impact, although that does first mean getting out of a group which also contains Italy, Uruguay and Costa Rica.
"I believe we can go all the way in Brazil, I really believe that. We have a great group of young players," he said.
"It's going to be difficult. There is a chance we could go out at the group stage but I really believe we have a group good enough to go a long way.
"You look at Sturridge, Sterling, Barkley, myself and Danny Welbeck. We can create things out of nothing. Sometimes you need that just to create that first goal and then you can settle down and play."