Mel set for showdown talks
Pepe Mel is expected to discover within the next 24 hours if he is to stay on as West Brom boss.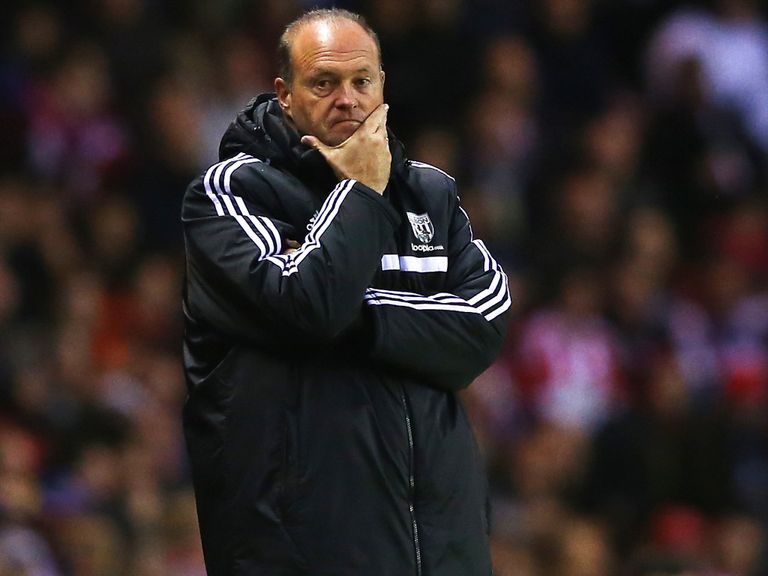 The Spaniard was set for showdown talks with chairman Jeremy Peace on both Monday and Tuesday after a poor Barclays Premier League season petered out with a 2-1 home defeat to Stoke.
Mel has already been linked with a return to the Primera Division with Malaga while Chris Hughton and Malky Mackay are among those tipped for the Hawthorns hot seat.
Mel was giving little away at his final post-match press conference on Sunday but is clearly dissatisfied with many aspects of the club's campaign both on and off the field.
His demand for "eight or nine" new players is unlikely to go down well with club bosses, nor is his insinuation that boardroom uncertainties left him something of an impossible job since he replaced caretaker-boss Keith Downing in January.
Baggies goalkeeper Ben Foster, who swept the club's player of the year awards, acknowledged his team have much work to do to improve their fortunes next season.
Foster told the club's official website: "It was a disappointing season from start to finish and we know we need to do a lot better and should expect a lot better of ourselves.
"Hopefully we can learn the lessons from this season.
"We've had a couple of seasons before this year where we've been a comfortable mid-table team and it (relegation) has not even been an issue or thought of.
"It's been a really tough one but the main thing is that we stayed in the league and thankfully we did it a couple of weeks ago.
"The last couple of games have been very disappointing but we're in the Premier League next year and that's all that counts."