Mel vows to state his case
West Brom head coach Pepe Mel has vowed to fight his corner ahead of next week's talks with chairman Jeremy Peace.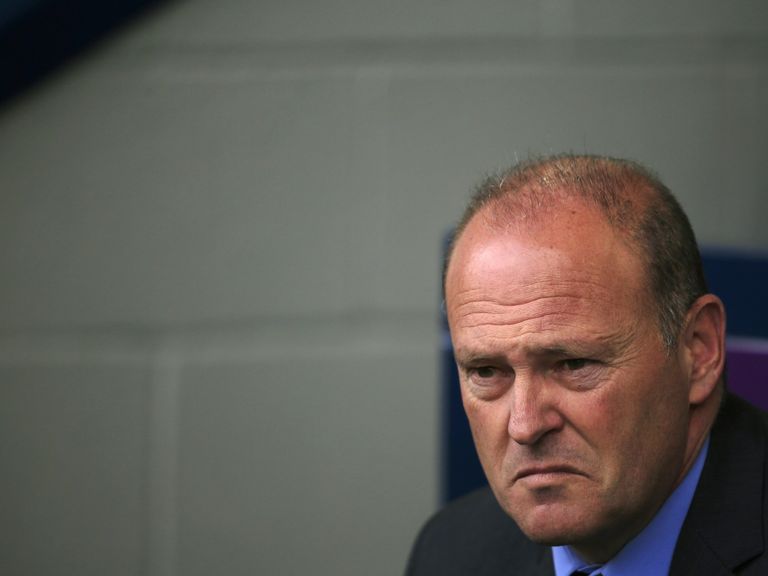 Following his arrival in early January as successor to the sacked Steve Clarke, Mel has upheld his side of the bargain by keeping the Baggies in the Barclays Premier League.
Although Albion are three points above the relegation zone, their vastly superior goal difference over Norwich means they are safe barring the most astonishing sequence of results.
With two games remaining - at Sunderland on Wednesday and at home to Stoke on Sunday - Spaniard Mel can face Peace, along with sporting and technical director Richard Garlick, pointing to the fact he has done all that was asked.
Whether Mel has done enough to convince them he deserves a new deal remains to be seen, especially given the rumours of unrest behind the scenes.
But then whatever Peace says when it comes to cash for the summer and the club's transfer policy may not be music to the ears of Mel, who signed an initial 18-month deal with a break clause inserted after the first six.
With talks planned for next Monday, Mel said: "When a manager comes in mid-season it means a club is having some difficulties.
"The most important thing from my tenure here was to get the team out of trouble.
"So my ambition, when I first came here, was that come the 12th of May West Brom would be in the Premier League, so I have achieved my maximum ambition.
"Now I have a different ambition. What I want to carry on is (for the club) to keep on improving. That's how I want to move forward in the future.
"Now I need to listen to what the chairman has to say. I want to know what he has in mind for the future of this club, what are his plans.
"But I also want you to understand I'm an ambitious person and I want to be able to put forward my own arguments to take this club forward."
If Mel is given the chance to carry on it will allow him to stamp his own mark on Albion, eradicating the limbo and player unrest he has been forced to endure over the past few months
"If I'm the West Brom manager next season everything will have to be done hand in hand together," added Mel.
"If West Brom decide I am the manager to move this club forward then certain talks will be had with certain players.
"There is a lot of uncertainty regarding the players, so it is important for every single player to know who is boss of this club."
Mel feels that in a week's time the uncertainty will be resolved as he said: "I would imagine so.
"There shouldn't be any problems to have the meeting, but time is against us, so we need to be quick."
Albion can at least afford to relax a little against a Sunderland side who have won their last three games to virtually secure their own place in the top flight for next season.
Despite that, Mel said: "What they've done is completely unexpected.
"No-one thought Sunderland would be able to do that, but they have shown they've great mental strength. They fully deserve to stay up.
"For us, this is still a massively important game. We want to show our respect to the competition, the oppostion, so our only focus will be to win."
Mel has a doubt surrounding defender Steven Reid, who missed Sunday's 1-0 defeat at Arsenal with a groin injury.