Mourinho turns attention to Norwich
Jose Mourinho expects a reaction from Chelsea's Champions League elimination on Sunday against a Norwich side fighting for their Premier League status.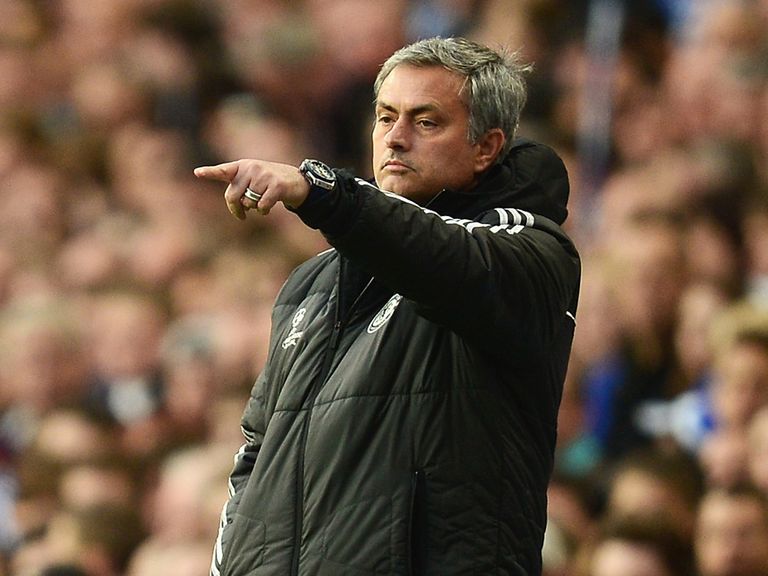 The Blues boss is determined his side respond from successive home defeats to Sunderland and Atletico Madrid in the final Stamford Bridge game of the season as the Canaries seek to end their dismal campaign on a high by avoiding the drop.
"The day I'm happy a couple of days after a defeat is because there is something wrong with me, and there is nothing wrong with me," Mourinho said.
"I'm not happy two days after a defeat. I consider myself a strong personality. I consider myself somebody with a great capacity to react to the negative moments and the negative feeling and in this moment I only think about the next match, the next couple of matches and the next season."
Norwich are "playing the game of their lives", Mourinho says.
"I expect they are going to play a final," he added.
"They have two games to decide where they are next season. Are they in the Championship? Are they in the Premier League?
"Are they playing against Chelsea, against Arsenal, against Manchester United?
"Are they playing at Anfield? Are they playing at the Emirates? Are they playing midweek matches in the Championship?
"It's going to be very, very, very difficult."
Chelsea, who must hope Manchester City and Liverpool have late collapses to have any hope of the title, need one point from the Norwich encounter and trip to Cardiff on the final day to confirm third place.
Mourinho also insists Chelsea have a "responsibility" to the other sides battling relegation to perform.
He added: "I have to motivate my players with the responsibility of finishing in the top three, which is very important for us to give us a better pre-season. If you play a play-off your pre-season is completely different; it changes a lot.
"I have to motivate my players with the fact that the fans deserve us to win at home.
"I also want to motivate them with the fact we must feel responsibility to be fair and to be correct with every other team that is also playing for relegation.
"I don't think Cardiff, Fulham, Sunderland, the teams that are also there, I can imagine they are not waiting for Chelsea to have a bad performance and to lose the game against Norwich.
"For many, many factors we must play a very serious game but respect professionals that are playing for their future."
Mourinho plans just a short summer hiatus before resuming preparations for the 2014/15 campaign in earnest.
He added: "In a few weeks the players are going to the national team, the ones that are not going to the national team will start enjoying their period of holidays.
"I will start working again hard in everything related to my team and to my work, pre-season preparation and opinions about players and lots of things related to my work.
"I was thinking about just a couple of weeks of holidays because I don't need more.
"But I cannot have even two weeks because my son and my daughter are occupied with academic life.
"So I'm going to stay in London till July 1 and be back on the eighth to start training.
"That's what I'm going to do after the season: work, think, think of the next season."
---
New Sky Bet customers: Free matched bet up to £30
---