Pragmatic Chelsea can rule again
Dave Tickner looks at Chelsea's ability to get things right in the biggest games as they prepare for Atletico Madrid.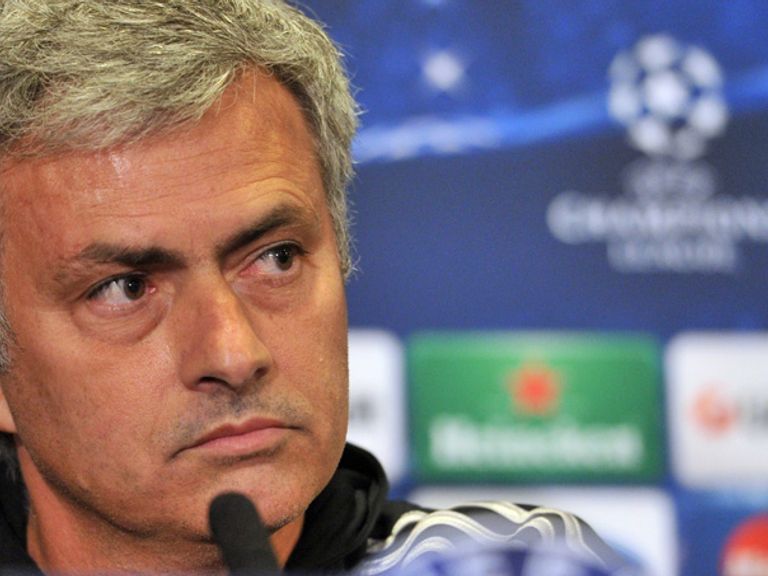 The bad news for Chelsea is that they must beat the best two teams in Spain to lift the Champions League trophy.
The good news for Chelsea is that they must beat the best two teams in Spain to lift the Champions League trophy.
Because based on the Londoners' recent efforts, that task is more achievable than beating, say, Aston Villa and Sunderland to land Europe's top prize for a second time in three seasons.
Chelsea have won 14 of their last 19 Premier League games. In that time they've beaten Liverpool (twice), Manchester City (away) and Arsenal (6-0). They've also won against the four other non-terrible teams in the division – Everton, Tottenham, Manchester United and Southampton – during that time.
The five games where they shed 13 points were against West Ham, West Brom, Aston Villa, Sunderland and Crystal Palace. Only the 1-0 defeat at Palace, a different beast under Tony Pulis, can be even remotely excused for a team so good at spiking the biggest guns.
The man at the heart of this is, of course, Jose Mourinho. He wouldn't be anywhere else.
After a 2-1 home defeat to Sunderland, Mourinho and Chelsea have parked a pair of buses to shut out the freescoring league leaders in both Spain and England. A lot of people got upset.
There were legitimate criticisms of the Madrid effort. While Chelsea comfortably held Atletico at arm's length, they were first toothless and then non-existent as an attacking force. The goalless draw leaves Chelsea vulnerable to an away goal at Stamford Bridge tonight.
At Liverpool, though, Mourinho's plan worked perfectly, with goals at the end of each half securing a victory that may not win them the title but has at the very least extended a race that would've all but ended with a home win at Anfield.
To criticise Chelsea's methods, to declare Liverpool the moral winners, to pore over possession stats is to miss the point. Even pointing to the fact that Chelsea's goals came from Liverpool errors is to miss the point.
Mourinho's plan at Liverpool – and in victory at the Etihad, and at the Vicente Calderon – was simple. Strip the game back to fundamentals, and you will make the fewest possible errors.
Making fewer errors – and forcing errors from your opponents – is of more value than possession stats when it comes to winning football matches.
Chelsea, in the biggest games against the best opponents, make fewer errors than anyone else.  That is why they have taken a staggering 16 points from 18 against the rest of the Premier League's top four this season.
Brendan Rodgers may think this is easy to coach, Arjen Robben may dismiss it as having nothing to do with football, and even Mourinho himself may rant about 19th century football when his own methods are deployed against him. But it's successful.
It may not work every time - 12 days after winning at the Etihad in the league Chelsea returned in the FA Cup and were beaten 2-0 - but Mourinho gets the result he needs in the big games too often for it to be dismissed. He sets his team up to maximise the chance of success. Nothing else comes into it.
On the flipside, there is nothing more ludicrous in football than people complaining that the opposition didn't allow them to play as they wished, like this wasn't half the battle in any sporting contest.
For Chelsea to play any other way at Anfield would've been to exaggerate Liverpool's advantage; Mourinho and his team did what was necessary to nullify it. Mourinho's team are the arch pragmatists.
Chelsea's inability to replicate this error-minimising discipline when up against weaker foes looks to have cost them the Premier League title. But they are two trademark pragmatic, error-averse performances from again claiming European club football's biggest prize. It would folly to back against them.