Rodgers: Reds will not give up
Liverpool boss Brendan Rodgers insists his team can still win the Barclays Premier League but captain Steven Gerrard's costly slip and Chelsea's "two buses" tactics dealt their prospects a major setback.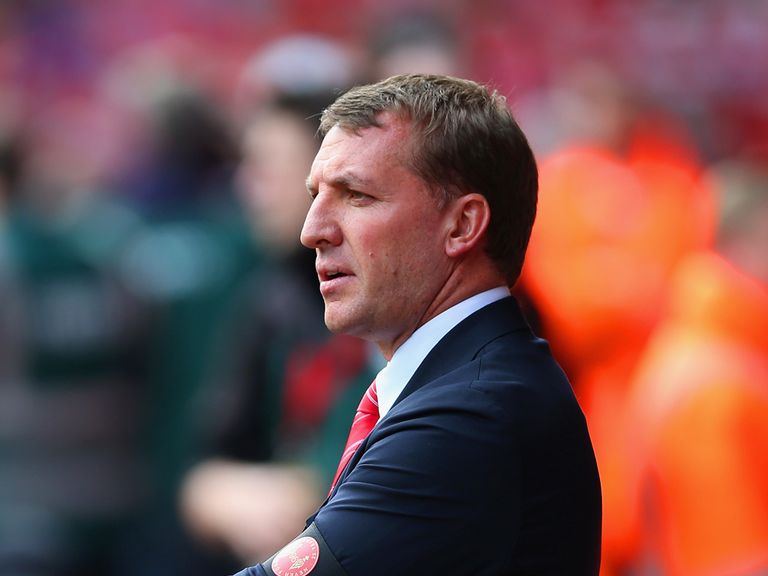 While Chelsea manager Jose Mourinho claims his own side are still not in the title race after Sunday's 2-0 win at Anfield, Rodgers is determined to drill the winning mentality into his players that until Sunday had spurred them to 11 straight wins.
A mistake by Steven Gerrard let Demba Ba in for the opener in added time at the end of the first half, and with seconds remaining substitute Willian added a second on the breakaway to end the league leaders' stunning streak.
Chelsea moved to within two points of the summit but Manchester City, after their win at Crystal Palace, still with a match in hand and a superior goal difference, are probably the favourites three points behind Liverpool.
Rodgers admitted Chelsea's stifling tactics made it tough for Liverpool, with the visitors employing every trick in the book to slow down play, causing the usually free-scoring Reds to run out of ideas.
"I think there were two buses parked today, never mind one," Rodgers said on Sky Sports.
'It was like a back six with three midfield players in front of that. That's 10, with the goalkeeper, for 90 minutes consistently behind the ball.
"Unless you get that early goal, it doesn't entice them to come out. It was clear that they'd come certainly not wanting to win the game, with the time-wasting and whatnot."
Rodgers later added: "It is totally opposite to how we want to play. It is not difficult to coach, putting 10 players on the edge of the 18-yard box.
"They got booked for time-wasting in the 92nd minute but I think everyone could see from the first whistle that was their plan - to frustrate."
Rodgers knows the title picture has changed, saying: "City will now feel they can go on and win their games.
"We'll focus on the next game (at Crystal Palace) and continue with that positive mentality that we've had throughout the season - because that's the reason why we are where we are."
The Liverpool boss attached no blame to Gerrard for his error which proved so pivotal, saying: "He has picked up this club so many times and it was just really unfortunate because he slipped at a crucial moment and it was right on half-time.
"He was doing everything he possibly could and we hoped there would be one or two who would step up to the plate instead of him, but we couldn't quite do that.
"There's certainly no blame because we are in the position we are in now because of him; he's been instrumental for us this season."
Mourinho rejected talk of Chelsea putting themselves back in the title race, as he said: "There is no chance.
"It was three important points and we need one more to finish third and are in the Champions League automatically."
Mourinho added: "The best team won, in my opinion.
"The team played brilliantly. Every player was magnificent. No mistakes.
"I am not looking for credit. I am very happy with my players, they know how pleased I am with their work and that is what they need from me.
"Time-wasting. What's that? You never spoke about this when we played lot of matches this season."