Allardyce: We need to improve
Manager Sam Allardyce accepts West Ham have underachieved this season and will need to evolve if the club are to "move onto the next level".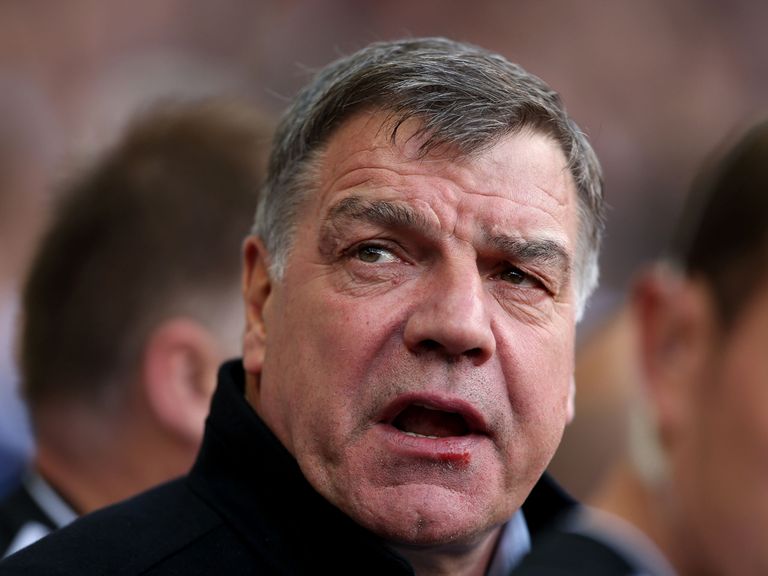 The Irons head to relegation battlers West Brom on Saturday some seven points clear of danger, albeit not yet mathematically secure of their Barclays Premier League status.
Allardyce feels a sense of frustration of not having been able to kick on from a 10th-placed finish in 2013, following long spells hovering around the drop zone before finally moving clear with four successive victories during February.
"Last season was an over achievement and I think this season has been an under achievement up to now," said Allardyce.
"There are certain circumstance as to why that has been the case and they have all been documented.
"The players and I are always learning and always know that we have to try to develop the team and move onto the next level. To change, but not change too much.
"You have to get value for money and quality players that are better than you have already got, that is just the process of this business if you want to improve and get better."
Allardyce feels any concrete plans for summer improvements have to be kept on hold until the club are 100 per cent certain they will be playing in the Premier League again.
"We have always had the 40-point mark on our mind to be absolutely certain and probably 38. You never know, after the weekend it might be enough," said Allardyce, whose side face Tottenham and then Manchester City in their final two matches.
"The realistic fact for us is to go and get some points against West Brom, like we have tried so hard to get points out of the last three games but failed.
"In the last three games we have not failed by performance, but we have failed by individual errors at a certain time and of course certain errors by the officials, which I think have cost us pretty dear as well.
"But we have to keep the performance level high, be more resilient and determined to put points on the board with a performance level that allows us to get points."
Allardyce reported no fresh injury worries ahead of the trip to The Hawthorns, although midfielder Matt Taylor has been given compassionate leave to be with his ill daughter.
Earlier this month, West Ham's Australian youth international Dylan Tombides lost his battle against three-year battle with testicular cancer, and emotional tributes were paid to the 20-year-old at the last home match against Crystal Palace.
"It has been hugely difficult. It's a massive blow to everybody that knew Dylan, because of how many times we've seen him fighting the intolerable illness," Allardyce said.
"We had so much hope so many times by the determination he showed to recover from the treatment he had and recover from the disease he had.
"It looked so many times like he'd recovered. He was fit and training, never wanted to miss a day's training, but unfortunately in the end it's been a sad day for all of us, especially for the family.
"We're all very sad for his family and all very sad for them and sad ourselves, but we have to move on in terms of being professional in football terms, but not forget the memory of Dylan."