Moyes: I want Welbeck to stay
Manchester United manager David Moyes wants to keep Danny Welbeck at the club.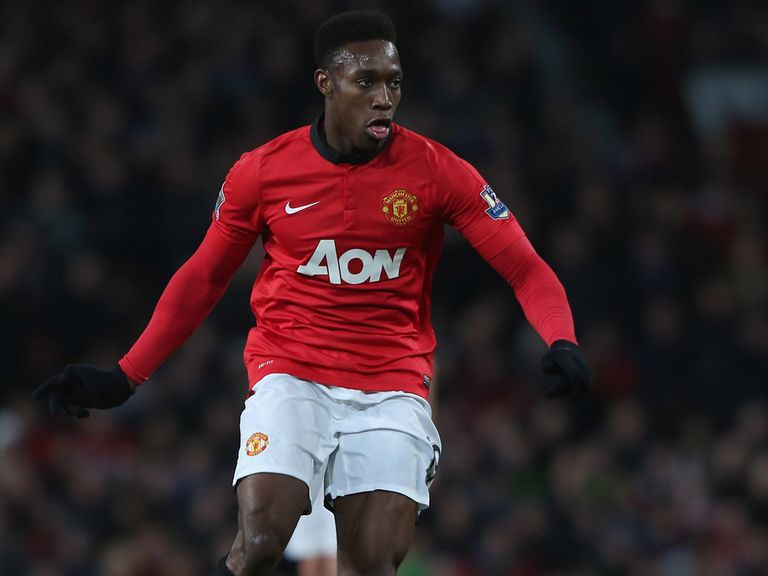 The England striker was linked with a move away from Old Trafford prior to Sunday's miserable 2-0 defeat at Everton due to a lack of first-team opportunities.
A squad revamp is on the cards at Old Trafford this summer but Moyes insisted he did not want Welbeck to join the likes of Nemanja Vidic, who is off to Inter Milan, through the exit door.
"Danny Welbeck is really important to me, to Manchester United, and I really value him," said Moyes when quizzed about Welbeck's future.
The 23-year-old international has two years remaining on his current contract. Spurs are among those clubs to have been linked with a move for the player.
Meanwhile, Moyes raged at his players, accusing them of "rank and rotten defending" during his woefully unsuccessful return to Goodison Park.
Last May Moyes' eyes filled with tears as he bade farewell to 40,000 clapping Everton fans who were sad to see his 11-year reign come to an end.
But this time a large number of those very same supporters heckled and booed the Scot.
One fan even turned up in a Grim Reaper's outfit and waved his scythe in Moyes' direction from just behind the dugout.
A large number of United fans are wondering how many more defeats the board will take before they wield the axe on Moyes.
Once Phil Jones stuck out his arm to give Everton a penalty, United never looked like winning. Leighton Baines - courted by United last summer - blasted past David de Gea before Kevin Mirallas rounded off an easy win just before half-time.
Moyes tried to put a positive spin on the defeat, but he could not hide his anger at his team's defending.
"I thought the two goals we conceded were rank, rotten," the United boss said.
"The (first) goal was a big kick up the pitch, it was nodded down and picked up, and for us to concede a goal like that was terrible.
"The second was a better move but we should have defended it much better that we did."
Critics lined up to blast Moyes for his tactics, team selection and his assertion that United were not actually that bad in the first 45 minutes.
Almost every observer - neutral or otherwise - would agree United never looked like coming away from Merseyside with anything other than a defeat.
United were outclassed in every department on the pitch while Moyes was out-thought by his replacement Roberto Martinez, whose Everton side put on a luscious display of inventive, counter-attacking football.
Everton are just one point adrift of the Champions League places, but for United their hopes of a top-four finish are now offiically over.