Allardyce: Pulis deserves gong
Tony Pulis' homespun experience puts him squarely in the running for the Barclays Premier League manager of the year award, according to West Ham boss Sam Allardyce.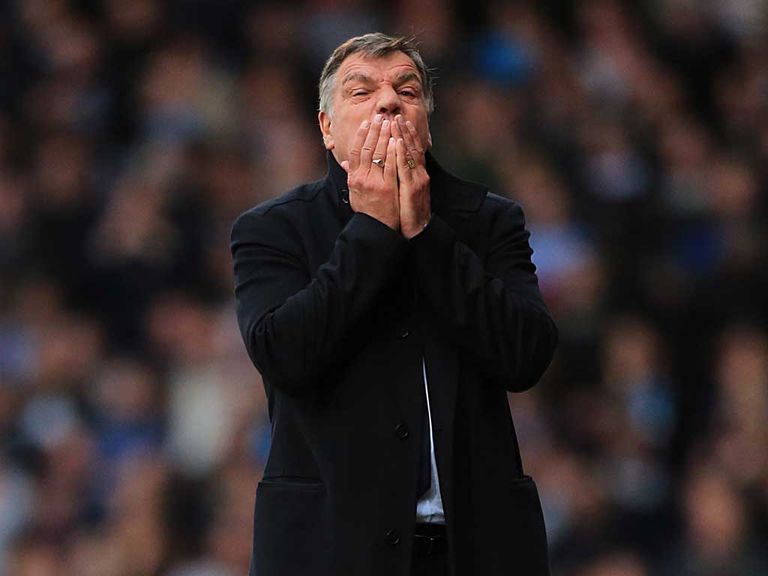 Hammers manager Allardyce hailed Palace counterpart Pulis' unfashionable background and approach, that has dragged the Eagles to likely Premier League safety.
West Ham host Palace at Upton Park on Saturday, with Allardyce keen to spoil Pulis' party after the visitors reached the highly-coveted 40-point mark with their superlative midweek win at Everton.
"I think that it says a lot for the experienced British manager," Allardyce told West Ham's official website, of Pulis' Palace transformation.
"It tells you that while a lot of foreign coaches have been selected by other clubs, there's enough quality and experience on your doorstep to do the job in this very difficult league.
"I think that he has proven beyond any question of a doubt his qualities as a manager.
"Contrary to what anyone says, his team does not play like his Stoke team did.
"There are some similarities, but he has a bunch of players who are different to the ones he had at Stoke and he gets the best out of them.
"That's all you can do as a manager, work with the tools you've got and get the best out of them.
"Certainly he's doing that at the moment."
Allardyce said he hopes former Stoke boss Pulis will not suffer for not managing at the top end of the league when it comes to the awards season.
More pressing for the Hammers boss is the chance to ruin Pulis' feelgood factor at Palace, and send his own side up to the prized 40-point supposed safety mark this weekend too.
"It depends really," said Allardyce, musing on Pulis' chances of being crowned manager of the year.
"I think that fashionably it'll be somebody at the top, but we'll have to wait and see.
"What I want to do is make Tony very disappointed on Saturday. They've overtaken us in the league, they've got 40 points and we want to make sure by the end of the game on Saturday that we've got 40 points as well.
"Then we can really start our planning for next year.
"He's done a great job and he should get the credit he deserves, but we'll be all out to beat Crystal Palace on Saturday.
"It's another local derby and one that we've got to try and win for everybody, including our fans of course."