Liverpool lead award shortlist
Luis Suarez is one of three Liverpool players nominated for the Professional Footballers' Association's player of the year award.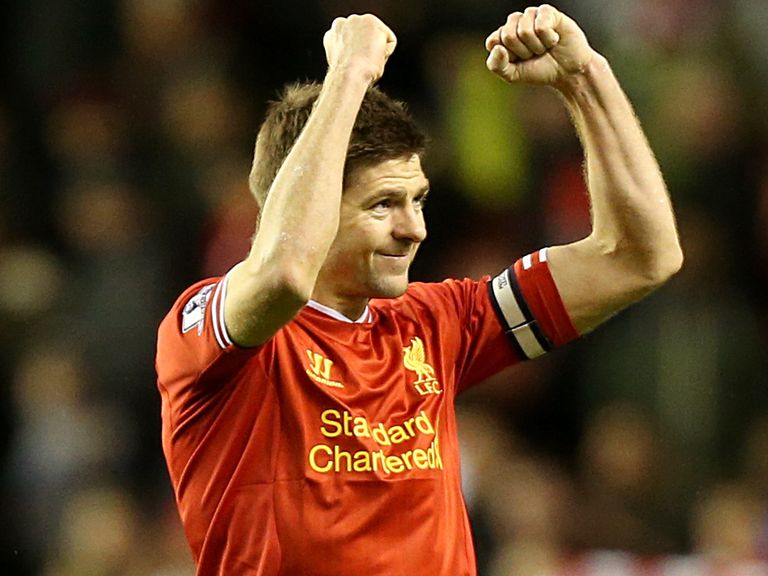 The Uruguayan, who heads the Premier League scoring charts with Liverpool at the top of the table, is joined by Reds strike partner Daniel Sturridge and captain Steven Gerrard on the six-man list which was announced by the PFA on Friday.
Also nominated for the top prize are Chelsea forward Eden Hazard, Manchester City playmaker Yaya Toure and Southampton midfielder Adam Lallana.
Sky Bet make Luis Suarez a huge favourite for the PFA award at 1/12 after guiding Liverpool to the brink of their first Premier League title.
The Uruguayan has enjoyed a sensational campaign, with his 29 goals propelling the Reds to the top of the table with just four games remaining, while he is also currently 10/1 to win the Ballon d'Or.
Suarez is joined on shortlist by team-mates Daniel Sturridge (33/1) and Steven Gerrard, who has been backed in from 20/1 to 10/1 second favourite.
Hazard is third favourite at 16/1 while Yaya Toure (25/1) and Adam Lallana (66/1) are also considered for the accolade.
Hazard and Sturridge are also nominated for the PFA Young Player of the Year prize, along with Southampton left-back Luke Shaw, Arsenal midfielder Aaron Ramsey, Everton midfielder Ross Barkley and Liverpool forward Raheem Sterling.
Hazard is 10/11 for the young player award followed by Daniel Sturridge (5/4), Ross Barkley (10/1), Raheem Sterling (20/1), Aaron Ramsey (25/1) and Luke Shaw (33/1).
Sky Bet's Head of Football Trading Paul Wiggins said: "Steven Gerrard has actually attracted the majority of the money since the shortlist was announced but that is probably more to do with the difference in odds, with Suarez the clearest favourite we've seen since Cristiano Ronaldo in 2007/08.
"We actually had Suarez even shorter initially at 1/16 as it seems nailed on given he tops the charts in both goals and assists, but the Gerrard backing has made the market look slightly less one-sided."