Rodgers feels no pressure
Brendan Rodgers insists there is no extra pressure on Liverpool despite their status as clear Premier League title favourites.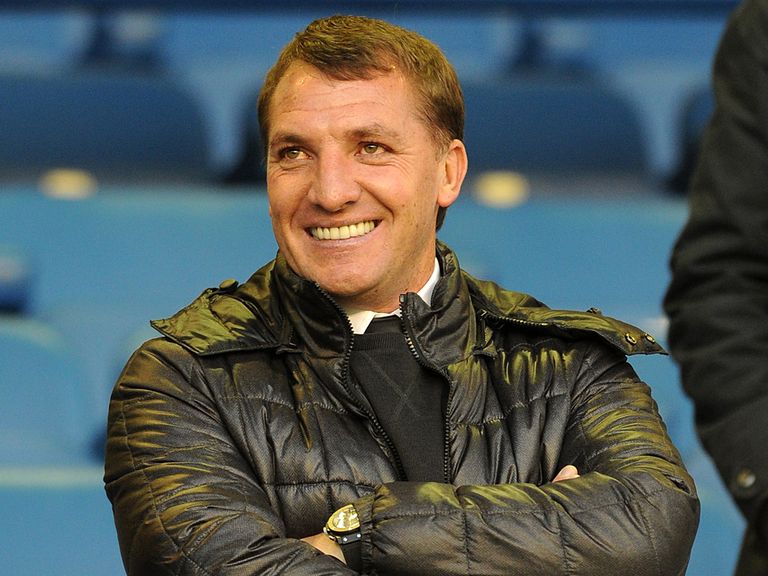 Brendan Rodgers insists there is no extra pressure on Premier League title favourites Liverpool and that shock results for Manchester City and Everton are a warning sign.
Last weekend's 3-2 win over Manchester City made it 10 league victories in a row for the Reds and left them two points clear of Chelsea at the top of the table.
It also left City playing catch-up, and a win over Norwich on Sunday would move Liverpool nine points clear of Manuel Pellegrini's side having played two games more.
City suffered a further setback on Wednesday when they were held to a draw at home by bottom side Sunderland, while Everton's Champions League hopes were dealt a blow with defeat against Crystal Palace.
Liverpool's match against Chelsea at Anfield in 10 days' time could well prove to be the title decider, but it is Rodgers' side that has the momentum.
The manager, though, was keen to project the message that nothing inside the club has changed.
Rodgers said: "We'll deal with it the same as we have from the very first game of the season. There's no added pressure than what we had then.
"We look to win the game at the weekend. We're still in check with reality in terms of where we're at.
"We've made great progress this season and our objective to qualify for the Champions League was always going to be a very difficult one because of the competitive nature of the league.
"But we're still on course for that, and if we can get a win at the weekend then that would rubber stamp that for us.
"Nothing falls into place, you have to make it happen.
"Two things came out of last night for me. One is it shows the level of our performance against Sunderland. We were very good in the game up until the last 15 minutes when Sunderland had a little bit of pressure. We were able to manage the game and get three points.
"And I think last night was also a warning sign for everyone. At this point of the season, with four games to go, nothing's guaranteed, and I've said that all the way along.
"Yes one of our rivals might have dropped points, but it's irrelevant, you have to do your own job."
Philippe Coutinho netted the winner against City after the visitors had fought back from 2-0 down to level early in the second half.
Rodgers felt his side were on top for the vast majority of the game and could not resist a dig at City after a survey this week showed they are the best-paid team in world sport.
The Northern Irishman said: "It was 20 minutes at the beginning of the second half where we had to stand up and be counted. If you've got the biggest wage bill in sport then you've got to perform at some stage in the game.
"We showed what great teams do - they bounce back and we showed that resilience and ultimately the quality that sees you through.
"There have been a lot of questions asked of the team and so far we've come up with the solutions."
Liverpool will definitely be without midfielder Jordan Henderson, who begins a three-match suspension, and it seems likely Daniel Sturridge will join his England team-mate on the sidelines.
The striker had to come off against City with a hamstring problem, and Rodgers said: "He may struggle for the weekend.
"It's not too serious, it's not going to keep him out for too many weeks, but he may be a risk for the weekend. We'll assess it more over the next couple of days."
Sturridge expressed his frustration with the setback on Twitter, saying: "Pushing myself to get back ASAP! Fuming I'm injured but it's life. Everything for a reason. God has his plan."