Pieters savours Krul goal
Stoke defender Erik Pieters ended a six-year goal drought against Newcastle on Saturday - and best friend Tim Krul will not be allowed to forget it.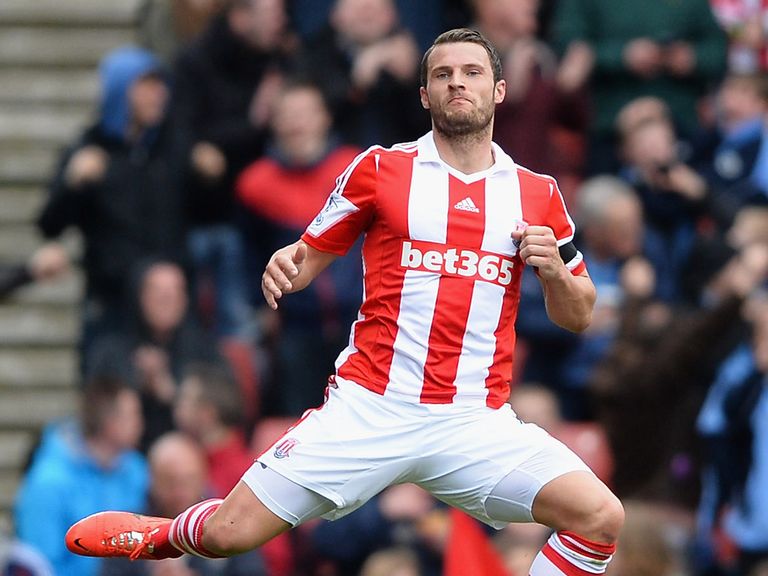 It was Newcastle goalkeeper Krul who had to watch on helplessly as Pieters' attempted cross from the left drifted over his head and dropped inside the far post.
The goal, which earned Stoke a 1-0 win, was just the third of the 25-year-old's career and his first since he netted the winner for FC Utrecht against FC Groningen in April 2008.
Pieters and Krul have been friends since playing together for the Dutch Under-17 team, and the full-back joked: "I told him I meant it.
"Everybody knows he's my best friend in football. I've known him since I was 17. It was really good to score my first goal, and a great goal as well, against him.
"We talk to each other a lot, about our personal lives as well. We support each other always and we have a good relationship. I'll keep texting him, for sure."
While the winner was fortunate, to say the least, Stoke had a number of other good chances to find the net, and the left-hand channel was their main source of attack.
Pieters, who still harbours hopes of a World Cup appearance in the summer, has formed a good partnership with winger Marko Arnautovic, and he said: "I like to play together with Marko.
"We have had to learn how to play with each other and I think we're showing that every week we're getting better and better.
"The team didn't play that well. I know we can play better, but, when you win and keep a clean sheet, that's the most important thing."
It was Stoke's fourth victory from their last five matches and moved them to within three points of ninth-placed Newcastle in the Barclays Premier League.
The Potters are looking for a first ever top-10 finish in the Premier League and are only four points short of their record tally of 47.
Midfielder Stephen Ireland said: "We want these last games to mean something, and we're chasing teams down.
"The manager wants us to win every game between now and the end of the season. He's not going to let us take our foot off the gas whatsoever.
"It was a tough game. We were sloppy, they were sloppy - it was just one of those games. Luckily we got the three points. If anyone was going to win the points, it was us.
"We had 40 points coming into this game and I don't think that's enough to start celebrating. The manager wants 50-plus. That's what he wanted at the start of the season. We're in a position to do it, so we're going to go for it."
The emotions were very different for Newcastle, who have now lost their last four games, conceding 12 goals and scoring none.
The fans made their feelings known by calling for the head of manager Alan Pardew, and captain Fabricio Coloccini accepted the results and performances are not good enough.
He told nufc.co.uk: "We are very disappointed because we came into this from three games where we did not play well, and then we didn't play well again. It may have been a better scoreline but it was not a better performance than Southampton and Manchester United.
"They were lucky with the goal they scored but we lost again and it is not good enough. We have to improve and do that quickly before the end of the season.
"We know we have achieved our objective of finishing in the top 10, but we are playing with the Newcastle United shirt on and we have to have respect for that.
"We are trying to win every game, of course we are. We have to play with pride for this club and for the fans."