Wenger focused on strong finish
Manager Arsene Wenger had called for focus on a strong finish to the current campaign ahead of Saturday's FA Cup semi-final against Wigan rather than worry about what the future may hold.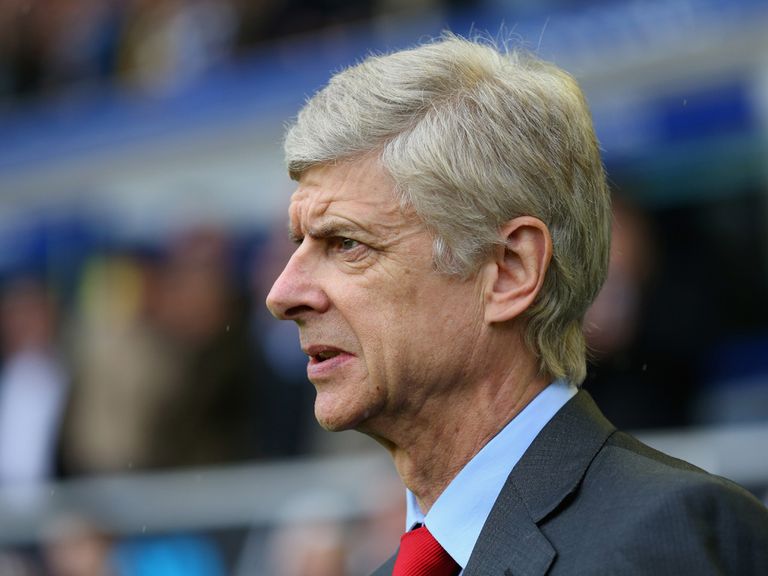 Midfielder Santi Cazorla spoke of his desire to win trophies with the Gunners in an interview with Abu Dhabi based website www.Sport360.com - and indicated he might consider leaving at the end of his recently-extended contract should he not be able to fulfil those ambitions at the Emirates Stadium in a side which "haven't got a winning mentality".
Wenger admits Arsenal must continue to strive for those goals as his team looks to produce a response to a faltering Barclays Premier League campaign, which has seen them facing a stern challenge from Everton to finish in the top four again following last weekend's 3-0 defeat at Goodison Park.
"When results are not (going) as well, you can always think you can improve," said Wenger, who has several injury concerns ahead of Saturday's Wembley clash.
"There is no perfect team and we will always try to improve our squad and our team.
"This season we lost key players at big important moments of the season, but we have to just to focus on finishing as well as we can.
"We are in a position where we can still do very well until the end of the season, that is what we want.
"It is not about next season, it is about this season."
Wenger insisted it was not all doom and gloom around the club following what had been such a promising campaign.
"Let's see first how we finish, but we have the basics," said the Arsenal boss, who has yet to sign the offer of a new contract extension.
"What is important for us is we have our players back and available.
"Our main task will be to keep the team together and think 'where did we go wrong?' because there's a lot of positives in our season as well.
"We have been the league leader 17 times and we dropped off when we lost our players at the important moment of the season, that is what we don't want to repeat."
Arsenal may be favourites over Sky Bet Championship side Wigan despite the holders having knocked out Manchester City in the quarter-finals, but Wenger has something of a selection headache.
Combative midfielder Mathieu Flamini must serve a two-match suspension after collecting a 10th yellow card of the season at Everton. Alex Oxlade-Chamberlain and Czech playmaker Tomas Rosicky will both be assessed for minor niggles, so Wales midfielder Aaron Ramsey is set to come into the starting XI.
Centre-half Laurent Koscielny remains out, along with Germany international Mesut Ozil and Jack Wilshere.
"We have a lot of uncertainties. It is very difficult to give you any percentage because we have Gibbs, Rosicky and Oxlade-Chamberlain all at the moment not available and we will make all on these three players make late decisions," Wenger said.
"Certainly I will decide to start Ramsey because Flamini as well is suspended."
He added: "At the moment we have too many players out and it is important we get them back.
"We know that at that period of the season, the number of players we had out is too many.
"(Jack) Wilshere has not started to run. I think that is planned next week. At the moment all is going well."
---
New Sky Bet customers: Free matched bet up to £30
---