Bento extends Portugal contract
Portugal manager Paulo Bento has signed a new two-year deal, taking him through until the end of Euro 2016.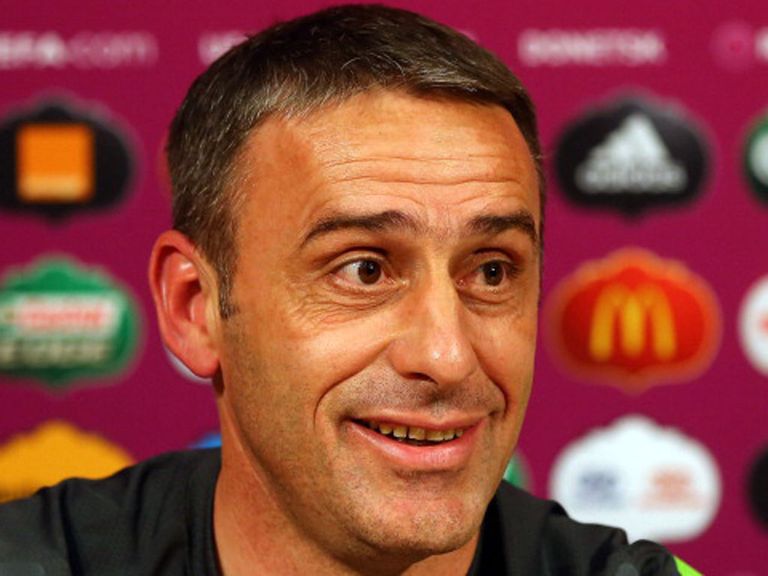 The 44-year-old, who took over from controversial former head coach Carlos Queiroz in 2010, was previously out of contract after the upcoming World Cup in Brazil, where Portugal participate in Group G with Germany, USA and Ghana.
Bento took over a dysfunctional side that looked as though it would fail to qualify for Euro 2012, but he eventually took them to the tournament's semi-finals where they were knocked out by Spain.
Portugal are expected to mount a strong challenge this summer's World Cup and Portugal Football Federation president Fernando Gomes said: "We are pleased to be able continue a project that has paid dividends not only in qualification but also the level of the team.
"After an overall evaluation of results, processes and methods on and off the pitch, his commitment to Portugal and his liason with other technical areas of our structure, we believed Paul Bento should extend his contract for two more years."
And Bento said: "It is an honor and great pride that I continue to serve my country. I have never hidden that I feel very good in the Portuguese Football Federation.
"I believe I can continue to be useful in developing the project not only for qualification but also the strategic aspects, which please me very much."
Former Portugal and Benfica midfielder Bento finshed his career with Sporting Lisbon before managing the club for four years where he lifted two Portuguese Cups.