Guardiola: United can beat us
Bayern Munich boss Pep Guardiola says Manchester United are capable of beating his side in the Champions League quarter-finals.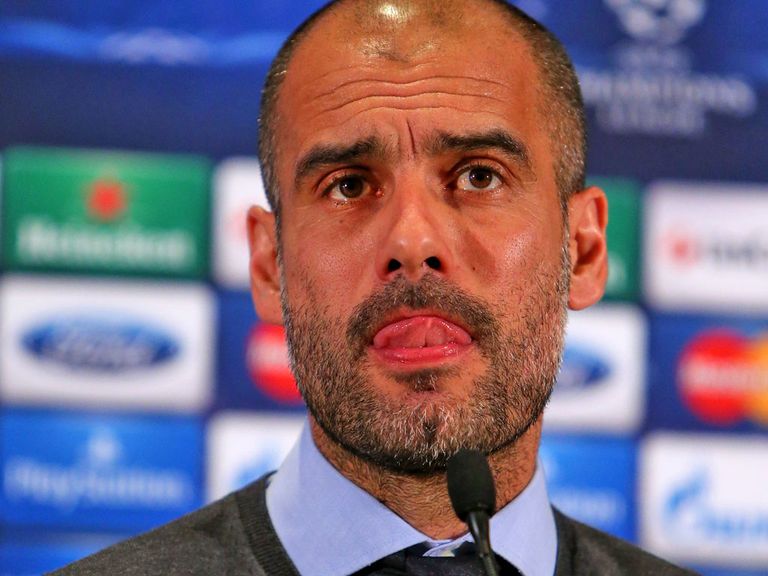 Ahead of Tuesday's first leg at Old Trafford, David Moyes' United team sit seventh in the Barclays Premier League, with almost no chance of finishing in the top four.
Guardiola is wary of the fact that United are underdogs in their own stadium, though.
"Last season Bayern won everything and this season we are over 20 points ahead of our opponents with seven matches to spare," Guardiola said.
"But I know in the deep of my heart which team we are going to play against. Maybe they haven't had a good season in the league but when I see (Wayne) Rooney, (Nemanja) Vidic, Rio (Ferdinand), Chicharito (Javier Hernandez) and (Danny) Welbeck, I see very good players.
"I don't know why United haven't played well in the league, but over one game or two games, they can beat us."
Guardiola was quizzed about how close he came to taking Moyes' job as successor to Sir Alex Ferguson in the summer. However, he laughed off the question, saying that when he met Ferguson at a New York restaurant five months before the Scot announced his retirement the discussion was lost in translation.
"He invited me to a super restaurant (in New York)," the Bayern coach said.
"It was a friendly dinner, like always. He was so gentle and we spent a very good time together.
"My English is not so good and when Sir Alex spoke quickly I didn't understand him so maybe I didn't understand if I received an offer or not!"
Keeper Manuel Neuer also warned against complacency, remembering that when Bayern faced Chelsea in the 2012 final, the Blues had also struggled domestically.
"We just have to think back to two years ago,'' the German international stopper said.
"Chelsea who finished sixth and won the Champions League, unfortunately for us.
"In the Premier League there have been a number of less-than-convincing performances (from United) but if you look in the Champions League they fought back at Olympiacos to win 3-0 at home and that shows there's a difference (between their domestic and European form).
"If you look at the history of Manchester United, they are always a big side so there is no time of underestimating them.''
Like his manager, Neuer was also asked about how close he came to joining United - Ferguson hailed the keeper following a 2011 Champions League semi-final with Schalke.
However, Neuer said such a move was never on the cards.
"It was an honour for Sir Alex to say that about me even though we lost both games,'' Neuer said.
"It wasn't an option coming here (to Manchester) though because I wanted to join Bayern.''
---
New Sky Bet customers: Free matched bet up to £30
---