Hull fans voice ballot fears
A group of Hull City fans who are fighting a proposal to change the club's name to Hull Tigers fears the Allam family will use a ballot as a vote of confidence on the way they run the club.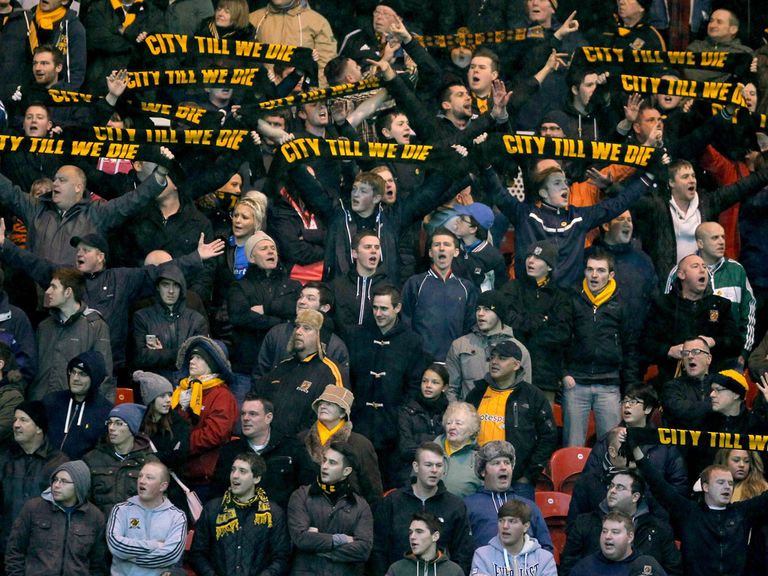 The club confirmed on Tuesday that it will ask all season ticket holders for their views on the proposed name change after it emerged that the Football Association's membership committee has recommended the application be rejected when the FA Full Council meet on April 9.
Owner Assem Allam has threatened to sell the club if he does not get his wish, and the City Till We Die group is concerned about what supporters will be asked to vote on.
A City Till We Die spokesman said: "The club has yet to announce the exact wording of the question which will be posed, or how the ballot will be run.
"However, City Till We Die are concerned that the voting form may be worded in such a way as to present the ballot as a vote of confidence in the Allams' overall stewardship of the club, rather than the single issue of the name change.
"Our campaign has always been about retaining the name 'Hull City' and nothing else.
"We are therefore calling on the club to include two questions on the ballot form:
1. Do you agree with the proposed name change to "Hull Tigers"?
2. Do you support the Allam family's continued ownership of Hull City?
"We know that many supporters wish to remain as Hull City, but are happy for the Allams' ownership of the club to continue.
"We also hope there will be independent adjudication of the ballot, to avoid any doubt about the legitimacy of the results.
"As ever, we remain keen to explore alternative means of making the club financially self-sustaining, without the need for changing its historic name."
Allam is convinced changing the name of the club will open up new marketing opportunities which he insists are vital if it is to thrive in the Barclays Premier League - something disputed by the City Till We Die group.
---
New Sky Bet customers: Free matched bet up to £30
---