Wenger nears Arsenal landmark
Arsene Wenger takes charge of Arsenal for the 1,000th time in the Barclays Premier League match against Chelsea on Saturday.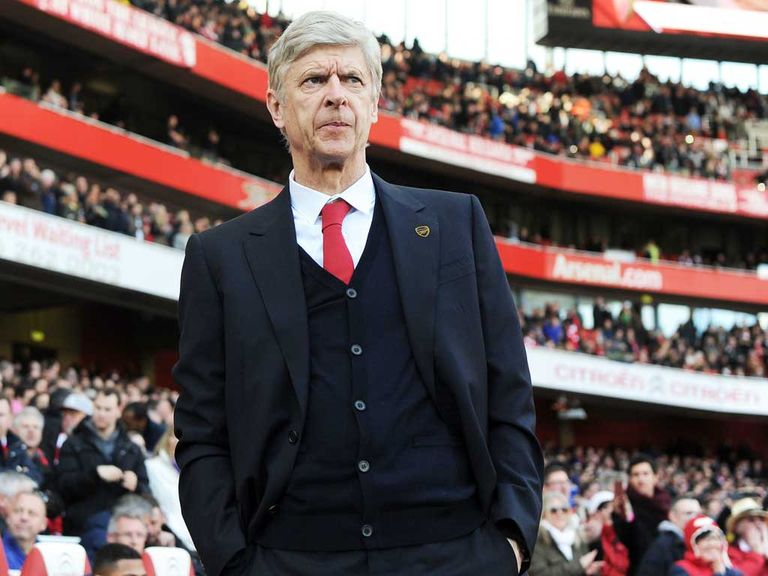 Here, the 64-year-old Frenchman - who was appointed as Gunners boss on September 30, 1996 - gives a few thoughts on reaching such a personal landmark.
"It is a big honour to stay such a long time in such a big club, and (reaching 1,000 games), we cannot predict.
"We are in a job where you go for the next game and try to do well in that next game. Then step by step, sometimes you get to 1,000.
"Honestly, I am conscious I represent my club and that is much more important than what is happening to me, so that game (against Chelsea) will not be important because it is my 1,000th game, but it is what is at stake for our season and for our club.
"I believe that when one day I look back at the first years, I will be very proud of what I did - the second period has been a more difficult period, a trophyless period, but it has been much more difficult, much more sensitive and we needed much more commitment and strengths than the first part of my stay here.
"I went for a change that I knew would be difficult because we had to fight with clubs who could survive losses of £150million a year, and we had to make £30million (to finance the new stadium payments) and on top of that we had people saying 'you have to beat them' - if I ask you tomorrow to race with Usain Bolt and win the race, you will realise quickly it is difficult.
"(But) I think we can be proud of the consistency of our achievement at the club.
"I accepted to stay here a long time knowing that we had little chance to win the Premiership, but I think now we are in a position again where we can fight with other clubs to sign big players.
"I have the energy, believe me, and the excitement, but I want to do well.
"I do not stay here because I have been here a long time, but because I feel I respond to the expectation of our fans and of the people of the club, it is as simple as that.
"People want us to win the championship, people want us to win trophies, and that is what I want to do."
---
New Sky Bet customers: Free matched bet up to £30
---