Lallana backs Shaw to shine
Adam Lallana reckons Luke Shaw is showing even more promise now than Gareth Bale did when he was coming through the ranks at Southampton.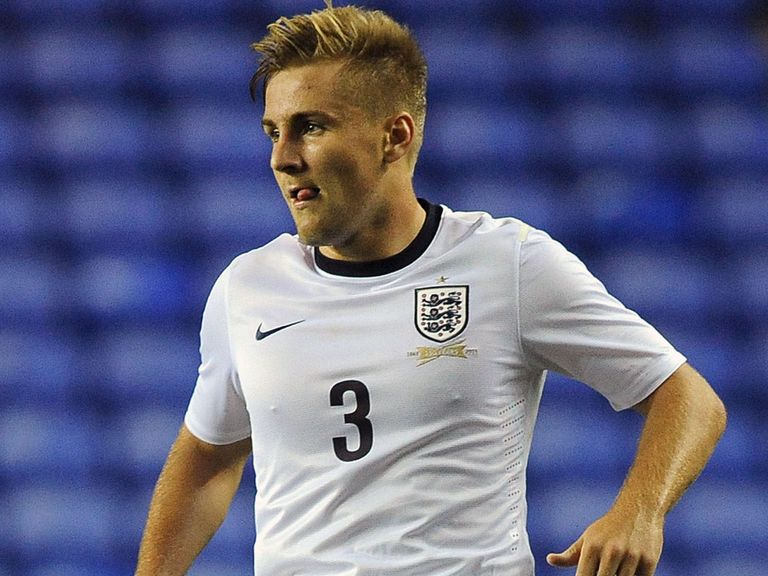 Shaw, 18, will make his international debut on Wednesday when England host Denmark in the final friendly before Roy Hodgson selects his World Cup squad.
The teenager only became a regular for Southampton last season, but now he is regarded as one of the most promising players in English football.
Lallana has seen many a player come through the ranks and leave for bigger clubs during his 14-year spell at Saints.
Theo Walcott, Alex Oxlade-Chamberlain and the most expensive player in the world Gareth Bale all began their careers at the south-coast club, but Lallana thinks none of them compare to Shaw.
"He is probably the best player I've ever seen at 18," the Southampton captain said.
"He's won plaudits, gained recognition and he's certainly good enough to be in the England squad today.
"It's hard to compare him to the others. Gareth's gone on and never looked back. I know Gareth did play left-back as well. There are similarities there, but I wouldn't want to put too much pressure on Luke.
"He's done unbelievably for us this season though. When Gareth was playing with us we were in the Championship.
"For Luke, at 18, to be playing so consistently well for us against some of the best wingers in the world, that's credit to him and his attitude and how he keeps his feet on the ground.
"Nothing fazes him and I'm really excited to hopefully see him gets some minutes on Wednesday."
Lallana found the step up from youth level to seniors relatively comfortable and he does not look nor feel out of place in the international arena.
The midfielder has had some troubles since he made his England debut last November though.
Lallana found himself at the centre of controversy when Southampton made a complaint over Mark Clattenburg's conduct towards the 25-year-old in January.
The south coast club alleged Clattenburg told Lallana during Southampton's game against Everton: "You are very different now since you've played for England - you never used to be like this."
The Southampton midfielder denies that is the case, but he insists he has no problem with the official, who was cleared of any wrongdoing.
When asked whether becoming an international had changed him, the Saints captain said: "Not at all really, no.
"I've taken lots out of it, training-wise, playing with the best players and it's where you want to be."
Lallana was hurt by the criticism he received following the complaint, but he was at pains to stress it was Southampton and not he himself who sent the letter.
"The club made a complaint, not me," the Saints skipper said.
"Mark has refereed us since. I saw him when we exchanged team-sheets before the West Ham game and we were absolutely fine. It was blown out of proportion.
"You have to try and take it in your stride as much as you can."
---
New Sky Bet customers: Free matched bet up to £30
---