Lambert ready for Canaries clash
Paul Lambert will not risk falling "flat on his face" by attaching extra meaning to Aston Villa's clash with his former club Norwich.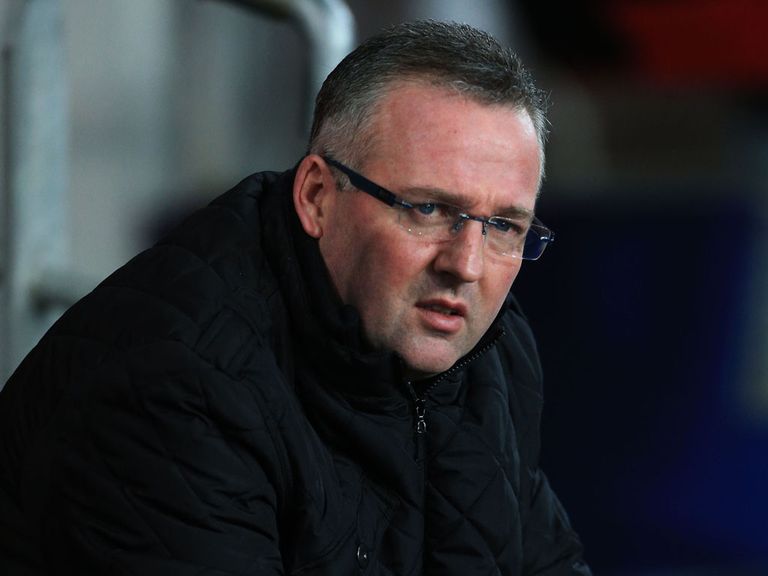 The Scot left Carrow Road acrimoniously in 2012 to take over at Villa Park and has repeatedly insisted he wants to put that period firmly in the past.
Lambert, who is unbeaten against his former club with three wins and a draw in all competitions, insists he bears "no grudge" against the Canaries hierarchy.
"It's just another game," he said ahead of Sunday's Barclays Premier League match at Villa Park.
"If you go down that road of prioritising what game is more important than another I think you end up flat on your face. It's just another game for me.
"I've been involved in too many of them now. The first one (is different), maybe, going back to Carrow Road when you don't know what people are thinking. But I've had a few now and it's just a game that we'll go and try to win."
Lambert, who took Norwich from League One to the top flight, added: "I think circumstances dictate certain things. I had a great three years there. I had a group of lads who were so close to each other and so good together and performed incredibly.
"You inherit a group of lads, start to change one or two and it became stronger and stronger. The crowd and the lads bought into it and we got promotion twice, which was great.
"I had a great group of guys there who were 100% right on it and became so close. The dressing room was so tight with each other. Nothing ever got leaked out or broke the bond, really.
"If you ask me who achieved the success at Norwich, it was the players. My staff and I were a little component in it.
"But the players are the ones who deserve the credit for doing what they did."
Lambert insists the bitter nature of his departure is no longer an issue.
"I never look back on it," he said.
"It's gone. What happened happened and I don't hold any grudge with Norwich City. It's not something I think about anymore. It's gone."
---
New Sky Bet customers: Free matched bet up to £30
---