Fans unhappy with Rangers
The main Rangers supporters' groups have issued a vote of no confidence in the Ibrox board and backed former director Dave King's bid to lead a fan-based group to secure a major shareholding in the club.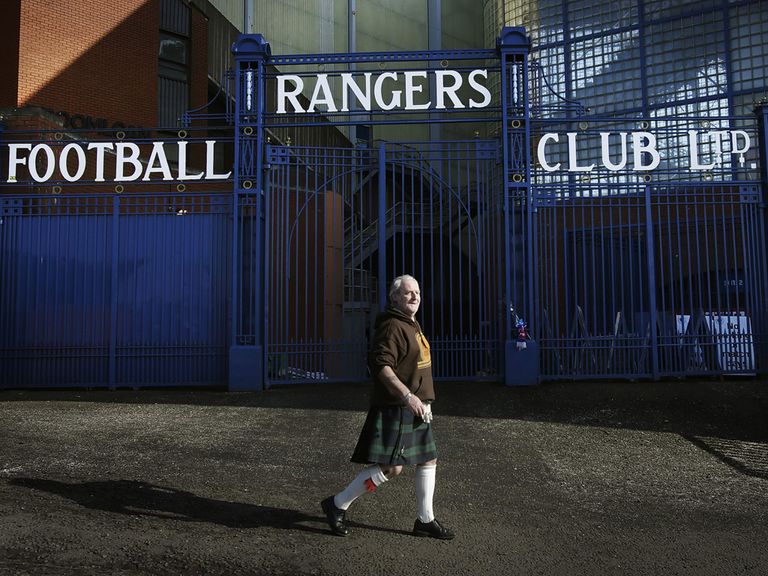 The Scottish League One leaders this week secured loans totalling £1.5million from two major shareholders - Laxey Partners and Sandy Easdale - which led the South Africa-based businessman, who lost his £20million investment when Rangers were liquidated, to urge fans to seek several guarantees, financial and otherwise, before buying season tickets.
A statement released by the Union of Fans, on behalf of the Rangers Supporters Trust, Rangers Supporters Assembly, the Rangers Supporters Trust, Rangers Supporters Association, Blue Order, Union Bears and Sons of Struth, revealed it was "deeply concerned, once again, about the direction our club is being taken in".
The statement continued: "We have no confidence in the current board and would ask Dave King to set up a trust where fans can place our season ticket money to be released to the club on agreed terms.
"We would also ask him to lobby all non-aligned shareholders and form a new shareholders group to challenge the anonymous shareholders behind Blue Pitch Holdings and Margarita, then take control of the board.
"We have already had preliminary and productive discussions with respected figureheads for such a trust and we hope they will now step forward and support Dave King and the fans.
"We would like to make it clear that, like Dave King, we are not suggesting a season ticket boycott.
"Like all Rangers fans we want to support the club financially as we always have, but it has become clear that the board are using our loyalty as a tool for their own ends rather than the benefit of the club.
"If they will not listen to genuine concerns or involve those with the best interests of the club at heart then they will have to be made to listen.
"We cannot doubt the intentions of one of our own who has previously committed £20million to the club we love."
Chief executive Graham Wallace, who was appointed in November, is in the midst of a 120-day review of the club's finances and operations in a bid to cut the spending that saw Rangers post an operating loss of £14.4million last season.
But the fans questioned the process and this week's deal, which could see Laxey secure a £150,000 return on its £1million loan this year.
The statement continued: "Over halfway through Mr Wallace's 120-day review we have seen little or no progress.
"Indeed, the investment committee set up by the board has only been able to secure a loan, at an inflated interest rate of 30 per cent APR, from an existing shareholder.
"We have spoken to shareholders who were, and are, willing to provide the funds required at considerably better terms than the loan that has been taken from Laxey."
The group added: "We do not believe that taking a short-term loan, at both an inflated rate and securitised against club assets, is addressing the need for a long-term solution and urgent investment, and we have seen nothing to suggest this is part of a robust long-term plan, despite Mr Wallace's assertions."
---
New Sky Bet customers: Free matched bet up to £30
---