Deadline Day market moves
A look back at how Sky Bet's transfer special markets were affected on the final day of the transfer window.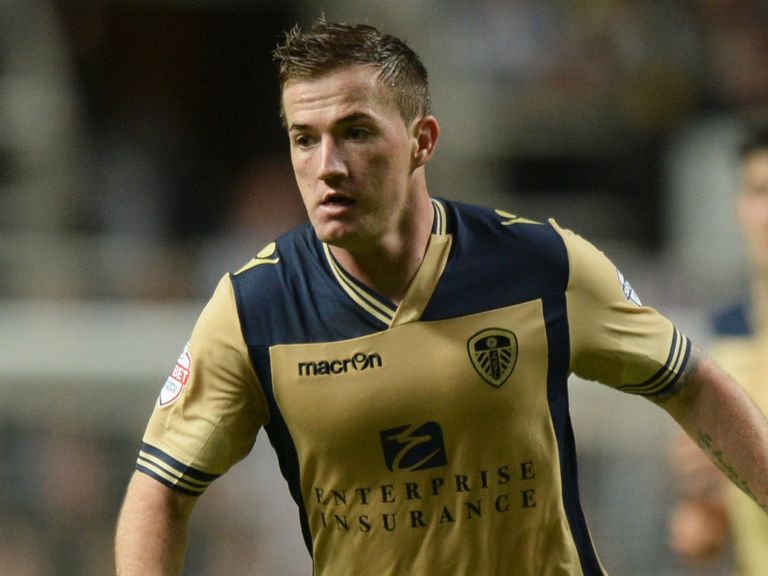 2045: The most popular markets Sky Bet has available at the moment are the Wes Hoolahan and Ross McCormack Stay/Go. McCormack is very much up in the air and is a competitive 5/6 on both sides. Hoolahan is currently 4/5 to leave Norwich 10/11 to stay.
2015: Sky Bet have installed Gianluca Festa as the 4/11 favourite to become the next Leeds manager following Brian McDermott's exit this evening. Gianfranco Zola is 16/1 second favourite while Massimiliano Allegri, Dennis Wise Gary McAllister, Paul Ince and Malky Mackay are all available at 18/1.
2000: Ross McCormack has drifted somewhat to 1/9 to stay at Leeds and cut to 9/1 to join Cardiff following the departure of Brian McDermott.
1920: A bit of money on Wes Hoolahan to leave for West Brom means he is now 1/3 to leave Norwich, 4/11 to West Brom. It looks like the biggest news of the evening is going to revolve around Tom Ince's future, as we're still none the wiser where he moves to. He is 2/5 to leave and 7/4 to stay, with Crystal Palace still favourites at 6/4.
1835: Ross McCormack has been shortened to 1/6 to stay at Leeds. Tom Ince is 9/4 to sign for Stoke, and Joleon Lescott looks a huge banker to stay at Man City now as he is 1/12.
1725: Quick update - Ross McCormack is currently 2/5 to leave Leeds before the deadline of 2300.
1706: With Sky Sports reporting that Cardiff have had a £4million bid for Leeds striker Ross McCormack rejected, Sky Bet make the Welsh club 6/4 shots to increase their offer and sign the Scot tonight.
1649: Betting on Johnny Heitinga's future is open again with reports suggesting the Everton defender is in talks with Fulham.
He's 8/15 to make that move this evening.
1646: The trading team report a "betting flurry" on Wes Hoolahan.
He was staying at Norwich this morning; this afternoon it looks like a move is back on.
It's currently 4/11 that the midfielder joins West Brom before tonight's 2300 deadline. Newcastle have also backed; they are 7/1 shots for his signature.
Aston Villa, the one-time odds-on favourites in the markets, are now out to 8/1.
Hes now 1/8 to leave Norwich today and 9/2 to stay.
1615: Tom Ince has been touted for a loan move to the Premier League for days now but still nothing has gone through.
With reports that a proposed switch to Crystal Palace is on the verge of collapse, there's now betting available on whether he will leave Blackpool or not.
It's 1/4 he does and 11/4 he doesn't.
1610: With reports suggesting Jack Rodwell wants to leave Manchester City to get more game time, Sky Bet have opened a market on his future.
There's no clear favourite as to where he might go though with Swansea, Fulham, Sunderland and West Ham all 8/1 shots to sign the former Everton midfielder.
1535: Sky Bet are now 1/8 about Dimitar Berbatov joining Monaco after Kostas Mitroglou's move to Craven Cottage was completed.
1530: There has been money for Stoke again in the Tom Ince next club market. Crystal Palace are the 4/9 favourites to sign the Blackpool winger and Stoke can be backed at 3/1.
1442: The money suggests Greek striker Kostas Mitroglou is heading to Fulham and not West Ham.
The Olympicaos star is now into 1/4 to sign for the Cottagers, who look likely to need a replacement for Dimitar Berbatov. As we told you earlier, he appears to be bound for Monaco.
1435:Further support for Fulham to make this signing. We're now 1/4 he ends up there.
1435: You can take a look at the latest rumours by checking out the Sky Bet Transfer Trends app.
The app aggregates retweets of the most talked-about players on Twitter so check out the top 10 right now!
1345: Julian Draxler - linked for a long time this month with Arsenal - is now 8/1 to join Manchester United despite David Moyes saying business has been completed at Old Trafford.
Kim Kallstrom is 1/10 to join Arsenal and Dimitar Berbatov 1/16 for Monaco.
1247: There's also now a market on Miroslav Klose's future.
He's been linked with Arsenal and they are the 6/4 favourites to sign the veteran German international.
Boss Arsene Wenger has already admitted he's confident of adding to his squad today and as we've already reported, the Gunners have been backed to sign Kim Kallstrom.
1220: Sky Bet have opened a Kostas Mitroglou next club market. West Ham opened as favourites but all the early money is for Fulham.
1150: Kim Kallstrom was 2/1 to sign for Arsenal just an hour ago. Now he's 1/10.
The Sky bet traders report "a flood of new accounts" have been opened with the sole purpose of backing the Swede to move to the Emirtaes.
Meanwhile, Dimitar Berbatov is into 1/16 to join Monaco today - can't be long before the market is pulled.
1139: Wilfried Zaha has joined Cardiff on loan and he's been priced up at 3/1 to score on his debut for the Welsh side.
Cardiff host Norwich tomorrow - a game Zaha will be eligible for having completed his move before the Premier League's registration deadline of 1200.
1112: The Sun went big on Andros Townsend to join Manchester United this morning.
Sky Bet don't feel it's going to happen though - they've opened a market and make the move 9/2 to go through today.
1055: The 2/1 about Kim Kallstrom joining Arsenal didn't last long - it's immediately been backed into 4/6.
1053: Arsene Wenger has told his Friday press conference that he plans to sign someone today - but it won't be Julian Draxler.
He's staying at Schalke and the market on him has now been suspended.
Instead, there is now betting available on Kim Kallstrom with Arsenal having been installed as the 2/1 favourites for the Swedish midfielder's signature. He is currently at Spartak Moscow.
1050: Dimitar Berbatov looks set to join Monaco with Sky Bet now into 1/6 about such a move happening.
Having been backed in throughout the morning, the Fulham striker is reportedly in the principality now.
It's now 6/1 that he rejoins Tottenham, a move which was looking likely yesterday, and 12/1 to stay at Fulham.
Meanwhile, Southampton's Luke Shaw is now 1/10 to stay at Southampton after a run of bets on him not to move anywhere today.
1017: Betting has been suspended on Lewis Holtby moving to Fulham from Spurs.
Sky Bet saw plenty of money, even at 1/10, before opting to pull the market.
0947: Monaco are now odds-on to sign Dimitar Berbatov at 4/6 with Tottenham out to 13/8.
He's 6/1 to stay at Fulham.
The day';s other big market mover is Kevin Doyle and he's now 4/7 to sign for QPR today.
Sky Bet's Jamie Munro said: "It's looking increasingly likely that Harry Redknapp will hijack Middlesbrough's bid for the Wolves striker."
0927: Sky Bet now have some 'stay or go?' markets with Dimitar Berbatov just 1/8 to leave Fulham (9/2 to stay).
Luke Shaw and Nani are odds-on to stay at their respective clubs but the futures of Joleon Lescott and Ravel Morrison look up in the air, according to the prices.
Lescott is 4/5 to leave City and 10/11 to stay. Morrison is 5/6 to leave West Ham and the same price to stay at Upton Park.
0902: Manchester City defender Joleon Lescott is another player who has long been linked with a move in this window.
At present, Galatasaray are the 11/8 favourites to sign the England international, while West Ham can be backed at 5/2.
0900: Update on Kevin Doyle who we mentioned earlier - he's now 4/5 to join QPR today having been 16/1 first thing.
Rangers could do with a replacement for the injured Charlie Austin, hence the move.
Middlesbrough, who had been heavily odds-on to sign Doyle are out to evens.
0857: Monaco are now the 6/5 favourites for Dimitar Berbatov's signature having overtaken Spurs (5/4) at the top of the market.
0852: A couple of potential transfers that have been bubbling away are Schalke star Julian Draxler to Arsenal and Toni Kroos to Manchester United.
Reports suggest they may not now happen by Arsenal are still favourites for Draxler's signature at 4/6, with United 4/11 jollies to sign Bayern Munich's Kroos before tonight's 2300 GMT deadline.
0840: The Tom Ince market is back open again in Sky Bet's Transfer Specials. He's 1/3 to join Palace, 9/2 to make the move to Stoke and 12/1 for Swansea.
0820: Dimitar Berbatov to Monaco has been added and has been backed straight into 5/2. The striker looked certain to move to either Spurs or Arsenal today but it looks like there is now a third runner in the race. Current standings are 8/11 Spurs, 5/2 Monaco, 10/3 Arsenal.
0815: QPR were added into the Kevin Doyle market at 16/1 this morning with reporters claiming that he was close to agreeing a deal with Middlesbrough (1/5 at the time) but the 16s has already crashed into 2/1. QPR will obviously be desperate to find a replacement for injured Charlie Austin today so this one could well be a runner. Boro are out to 4/7.
0700: Welcome to our updates from Sky Bet's Transfer Specials on Deadline Day.
Tom Ince, Dimitar Berbatov and Diego Costa are just three of the players who could be on the move and there are sure to be plenty of surprises!
There are plenty more players priced up by Sky Bet.
---
Click here for Sky Bet's Transfer Specials
---