Mourinho happy with strategy
Jose Mourinho has complete trust in Chelsea's recruitment and retention policy and has no qualms with the decision to offer players over 30 years of age only one-year contracts.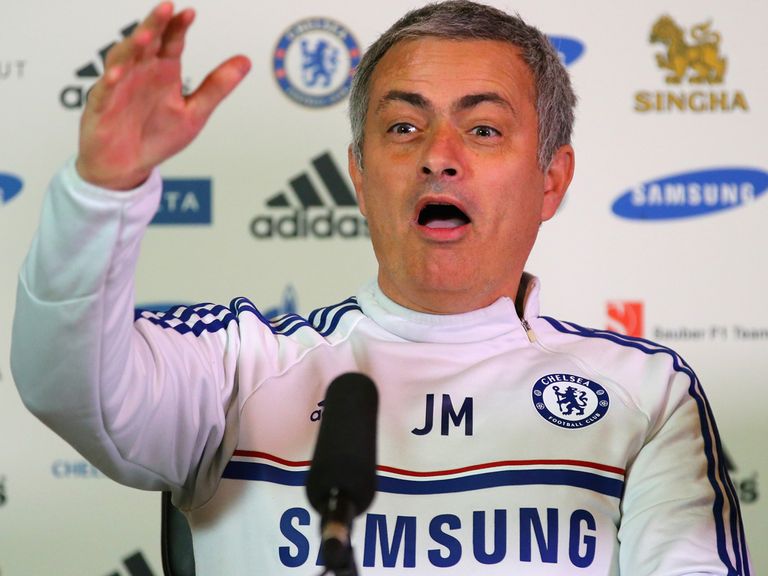 Captain John Terry, midfielder Frank Lampard and left-back Ashley Cole are in the final years of their current deals, with Chelsea and Mourinho in no rush to enter negotiations over extensions.
Mourinho has been full of praise for Terry this season, believing his skipper to be the leading centre-back in the Barclays Premier League, and is happy with Chelsea's strategy over a new deal.
"I agree (with one-year contracts for the over 30) if you live in a climate of trust," Mourinho said.
"If you don't live in a climate of trust, it's a situation that can leave the player and the club in a doubtful situation: it's my last year, it's not?
"For the club: is the player running away to another club?
"When the climate is comfortable, I think it's fine."
Asked if he trusts Terry, Mourinho said: "Yes. And I think he trusts me."
Mourinho is currently preoccupied by the winter transfer window.
"I know where I want to arrive in relation to John and etc etc.
"Until January 31, there's no time to think about things that don't worry us.
"Until January 31, we have lots to think about and to do. After that, in a calm way, we are going to analyse.
"The players know what we feel. No problem."
The priority until the end of the month is the transfer window and aspects of it.
Chelsea had to react when opportunities presented themselves - the sale of Juan Mata to Manchester United and the signing of Mohamed Salah from Basle.
The Blues had to negotiated the departure of Kevin De Bruyne to Wolfsburg and the signing of Nemanja Matic from Benfica.
Loan deals must be discussed as Chelsea want their players to play when they make temporary moves.
Mourinho said: "We cannot make more wrong decisions like we did with Victor Moses. We cannot let a player go on loan who doesn't play.
"We have to be very objective in our loans. Our players have to go and play."
Mourinho believes he and the Chelsea hierarchy, led by owner Roman Abramovich and chief executive Ron Gourlay, are working well together at present, with decisions made by committee.
That was illustrated by the deal to sell Mata for almost twice the £23.5million Chelsea paid Valencia for the Spain playmaker.
"We analyse everything in every perspective," Mourinho said.
"The economic point of view, it was a fantastic offer. Chelsea sold a player for almost double, and that is fantastic.
"By a scouting point of view, we could immediately identify three or four players who could replace him in the squad. Not a direct replacement because Juan is Juan, a champion.
"We tried to make decisions where everyone had an opinion. I'm comfortable with that. It's the way it has to be.
"If it's just a purely football decision, I prefer to keep Juan because he's a player who still can help us reach important objectives, but others form the economic area said we should do it because the offer was fantastic. We shared our opinions. Everybody knows where they are experts, and everybody knows where they are not experts. Altogether we have a good team, we are working well.
"I'm only an expert in football, and when I win."
Matic and Salah will be ineligible for the Champions League, but Mourinho is confident of juggling his options to do well domestically and in Europe, where Chelsea face Galatasaray next month.
"We're prioritising the evolution of the team and we are prioritising the future of the team," Mourinho said.
"I think I can move the pieces and have a good team still to play in the Champions League, but the most important thing is the future of the team and to bring the players we think are the right ones."
---
New Sky Bet customers: Free matched bet up to £30
---