Barton hits out at PSG's Alex
Thomas Hitzlsperger's announcement on Wednesday that he is gay was met with widespread support but there was a reminder that such acceptance is not universal.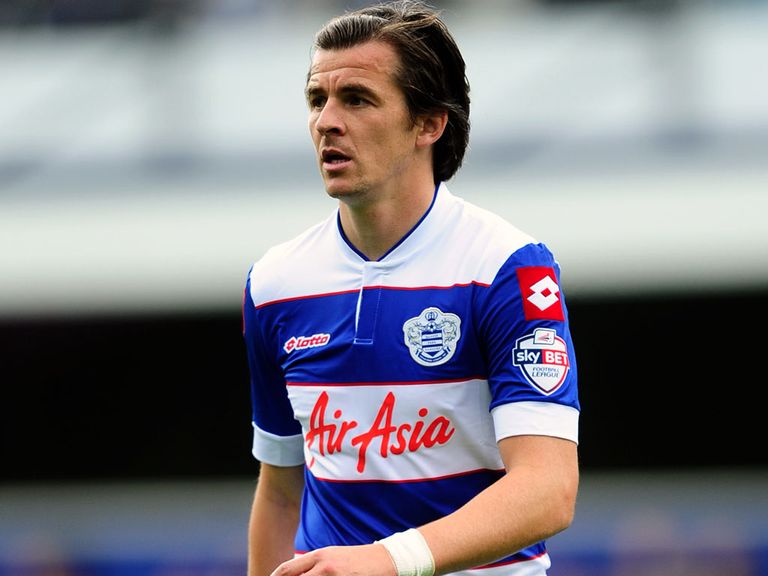 A supportive Joey Barton took to Twitter to voice his opinion on the news in typically uncompromising fashion.
The QPR midfielder tweeted: "Thomas Hitzlsperger has shown a lot of courage today. Sad times when people have to wait till they retire from their chosen profession before they feel other people will judge them solely on who the human being is. Shame on all of us as a society."
However, he also added two further tweets which read: "But it is understandable when brainwashed, religious zealots still believe in a fictional book written over 2000 yrs ago.
"To be religious extremist, you must first be extremely dumb in my opinion.
"Alex from PSG simply confirms my theory with his comments today."
That final tweet from Barton appeared to be a reaction to comments made by Paris St Germain's former Chelsea defender Alex in a documentary to be broadcast on Canal+ television on Wednesday.
According to Le Parisien, Brazilian Alex discusses homosexuality during the programme about sport and religion, saying: "God wouldn't have created Adam and Eve but Adam and Yves."
That followed Michael Johnson's resignation from the Football Association inclusion advisory board on Tuesday after footage emerged showing the former player describing homosexuality as "detestable".
Johnson, 40, made the comments in 2012 while appearing on a BBC1 series called 'The Big Questions', during which he opted not to back the FA anti-homophobia campaign.
His remarks were brought back into focus after his appointment to the FA body, although Johnson said last week that his views had changed.
Former Jamaica international Johnson, who played for Notts County, Derby and Birmingham, said he would continue to back anti-discrimination ventures in football.
He said: "My position on the inclusion advisory board was voluntary and I've decided to use that time to continue my personal development and education within equality."
---
New Sky Bet customers: Free matched bet up to £30
---