Laudrup: Swans must be clinical
Michael Laudrup has warned his Swansea side they must be clinical in front of goal when they host Manchester City on New Year's Day.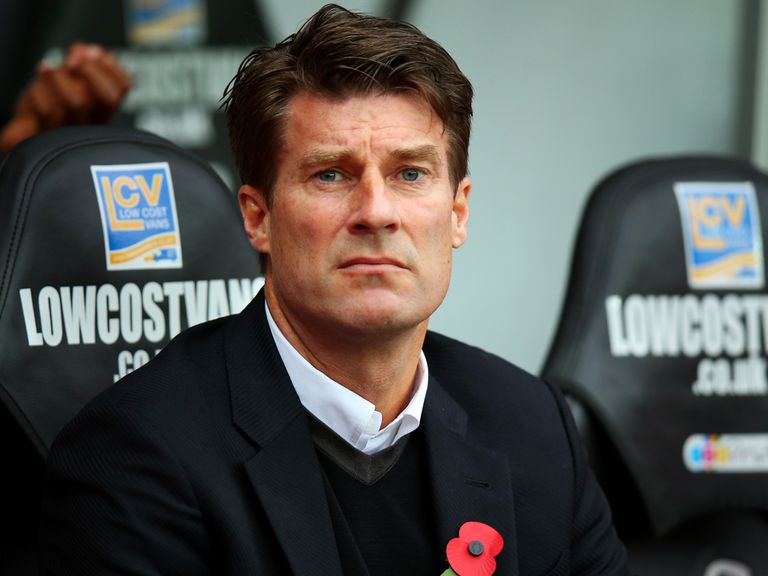 The Swans host City on the back of a 1-1 draw at Aston Villa, where the Welsh club dominated but failed to make the most of their advantage.
It has been a familiar tale through the first half of Swansea's season; plenty of possession and quality build-up, but no end product.
Laudrup knows a repeat could be very costly against a free-scoring City side.
"It's a tough test," said the Dane.
"In their last eight games, they have won seven and drawn at Southampton.
"We played them a month ago and played very well in the first half. We didn't take our chances, and in the end they beat us 3-0 because they have so much quality.
"For some - even some of the bigger teams - it has been even worse (against City).
"But what makes this sport so unique is that, even when you look at their squad and see a player who has the same value as the whole of your team, you still have a chance.
"If we can play like we did last time, as well as take our chances, I really think we have a chance.
"But we have to take our chances when we get them, because you will not get seven clear goal chances against a team like City."
Swansea will start 2014 in 11th place in the Premier League table, having also safely negotiated the group stage of the Europa League.
But they are just five points above the relegation zone, and Laudrup knows there is still plenty of work to do to ensure Swansea remain in the top flight for a fourth-straight season.
"I have never seen anyone relegated or win a title in December. Those things are decided in May, everything else can change," he said.
"We are 11th but everyone is within a few points.
"I know there are a couple of teams below with 14 or 15 points but Sunderland have shown they can get out of it, West Ham can do it and Crystal Palace have done really well in the last month or so.
"So you always have to have respect for the number of points teams have. If you were to say this (relegation) is none of my concern then you are very arrogant. None of the bottom 11 teams can say that."
---
New Sky Bet customers: Free £30 matched bet
---