Three held in spot-fixing inquiry
Police have arrested three people in connection with a second investigation into football spot-fixing following allegations that a player rigged a Championship game in return for cash.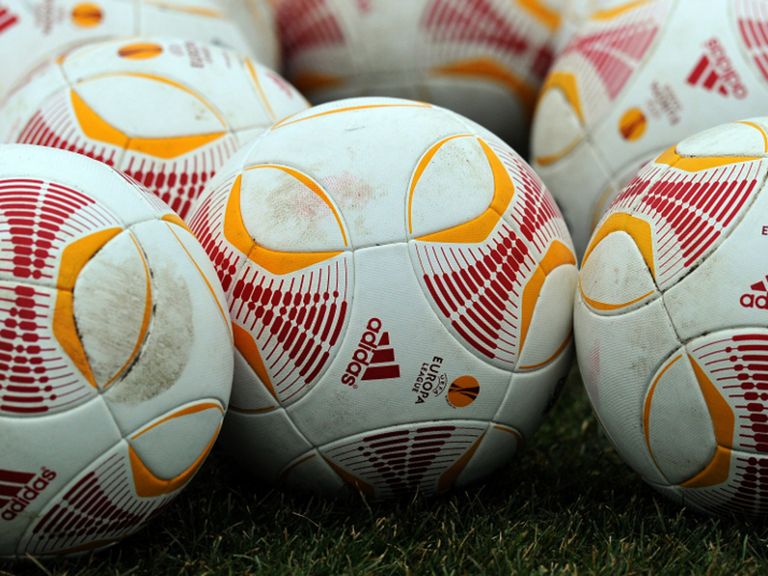 The National Crime Agency (NCA) confirmed that it had acted on information passed on by the Sun on Sunday newspaper.
The tabloid reported that an undercover investigator met the player, who said he could arrange for footballers in the Championship to get themselves a yellow card in return for tens of thousands of pounds.
He also claimed he could rig Premier League games and even said he was preparing to fix matches at next year's World Cup in Brazil.
A spokeswoman said: "An active NCA investigation is now under way and we are working closely with the Football Association and the Gambling Commission.
"Three people are in custody and are being questioned by NCA officers. We cannot comment further at this stage."
The NCA is already carrying out a separate investigation into an alleged international illegal betting syndicate.
Michael Boateng and Hakeem Adelakun, both 22, were charged this week with conspiracy to defraud contrary to common law.
The pair, who played for Conference South club Whitehawk FC in Brighton, were dismissed by their club and will appear in court on Wednesday.
Two other men, Chann Sankaran, 33, from Hastings, East Sussex, and Krishna Sanjey Ganeshan, 43, from Singapore, were charged last month with plotting to defraud bookmakers and will also appear in court this week.
Speaking about the latest reports, Football League chief executive Shaun Harvey said: "We treat any allegations of criminal activity in our competitions with the utmost seriousness.
"Given that there is an ongoing police investigation into this matter, we cannot comment further at this time. Although, we would encourage anyone with any evidence to report it to the police.
"We will be giving our full assistance to the police during their investigation."
In a statement, the Football Association said: "The FA has been made aware of a number of arrests in relation to an NCA (National Crime Agency) investigation. We are working closely with the authorities in relation to these allegations. The FA will make no further comment at this time."
A Gambling Commission spokesman said: "The Gambling Commission has responded quickly in supporting this ongoing National Crime Agency investigation and continues to liaise with both the NCA and the Football Association."
Meanwhile, Marcus Gayle, manager of Conference South Staines Town, has claimed his players were offered match-fixing bribes just three weeks ago.
The former Wimbledon and Watford player told BT Sport he was furious when he discovered the approach, which was made to one of his players by telephone.
Gayle said: "We reported the incident straight away to the FA. That shows we have done the right thing. Our players are absolutely furious.
"I never thought match-fixing was possible but now I have changed my mind for obvious reasons, now I am convinced it's all over the place, at least that's how it appears to be to me.
"After what has happened at my club I am angry and I want to stand up for the integrity of the game, even if that means standing up alone, so be it.
"As a club I believe we have done the right thing reporting it to the FA and I am sure they will be passing on that information to the police. We reported it to the FA 24 hours after I found out about it.
"It does worry me just how much is going on in the game at the moment, and I am sure it is far more than people think."