Blatter reveals further delay
FIFA president Sepp Blatter has admitted the stadium in Sao Paulo where the opening game of the World Cup will be played may not be ready until 14 April 2014 and that there is currently no 'Plan B'.
World Cup 2014 Winner. Click here to bet.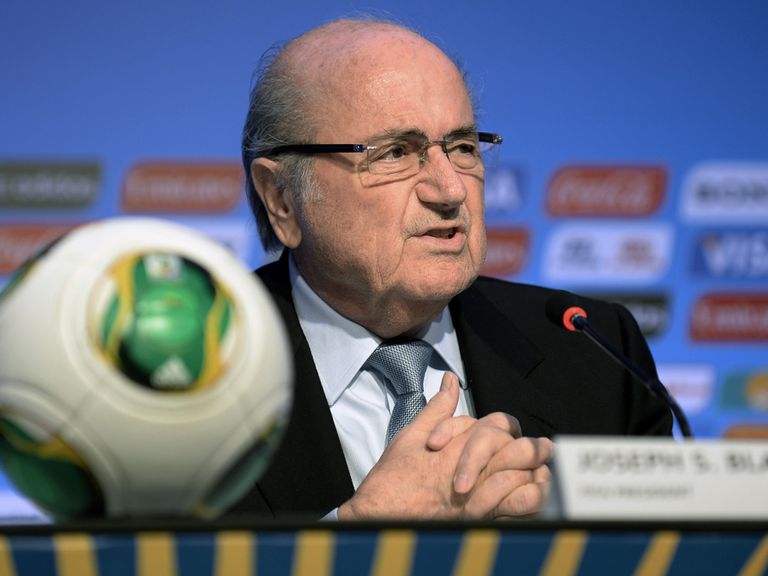 Two workers died at the Itaquera Corinthians in Sao Paulo last week when a crane collapsed onto the stadium.
The tragedy meant delivery of the arena would never be achieved on target before the end of 2013.
But with the stadium due to host the first game on 12 June, Blatter's latest assessment means tournament organisers face a race against time to make sure their preparations are complete.
"We believe it is a question of trust that it will be done," he said of the Sao Paulo building work.
"For the time being, there is no Plan B.
"What FIFA can do, we can now ask God, Allah, or whoever, that no more accidents will arise in connection with the World Cup.
"It is the only thing we can do and hope the reconstruction of the site can start as soon as possible.
"But for the time being, it is still under investigation (after the accident)."
Meanwhile, FIFA has revealed a large increase in prize money for the winners of the tournament.
The 2014 world champions will receive £21.5m, a 33 per cent increase on that paid out to 2010 tournament winners Spain.
Even countries that fail to get out of the group will earn £5m, while every team will also be handed £1m towards preparation costs.
---
New Sky Bet customers: Claim free £5 bet every week
---