Heys loses appeal over ban
Former Accrington managing director Robert Heys has lost his appeal to reduce the 21-month ban imposed on him by the Football Association for breaking betting regulations.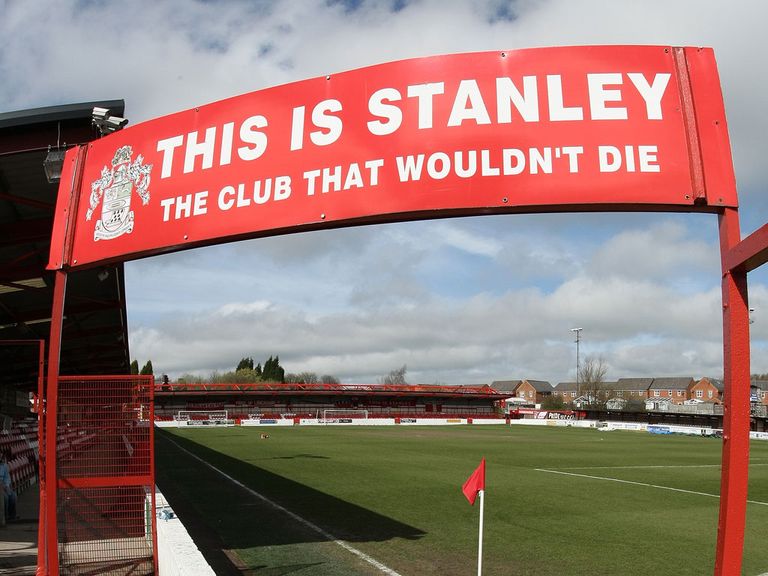 In August, Heys, who had been involved with Stanley for over a decade, was suspended for all football activity for nearly two years after he admitted to breaching 735 betting rules, including wagers placed on his own club to lose.
Heys resigned from his role at Accrington in the wake of the news and despite attending an appeal hearing to reduce his ban on October 8, his full punishment, which also included a £1,000 fine, was upheld.
On a statement issued on his website, Heys reiterated his belief that the length of the ban was harsh.
"The fact remains there is very little that has been done to educate those involved in the game as to the extent of the regulations regarding betting in football," he said.
"The players receive visits from the FA compliance team every summer at which topics such as betting, social media and drug testing are covered, however no such education is aimed at those behind the scenes."
Players such as Andros Townsend, who helped fire England to the World Cup next summer, and Cameron Jerome were also found guilty of breaching betting regulations and Heys queried why he had received such a hefty ban in comparison.
Tottenham winger Townsend was fined £18,000 and given a four-month ban back in June, although three of those were suspended, and Crystal Palace loanee Jerome was handed a £50,000 fine.
Heys added: "I certainly don't want to see any of the above hit with harsher penalties, particularly as, like myself, most if not all were unaware that they were breaking any rules - and indeed if Andros has received a lengthy suspension then England might not have been going to Brazil next summer! It does appear, though, that the FA are prepared to show far more leniency to higher-profile individuals."