Mourinho targets first trophy
Jose Mourinho will attempt to enhance his personal record against Pep Guardiola and deliver a first trophy of his second spell as Chelsea manager on Friday night.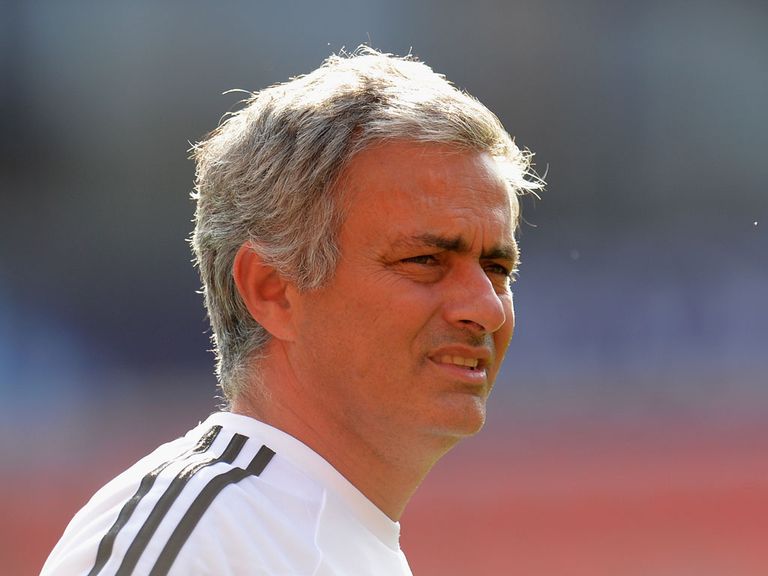 Mourinho and Guardiola will renew their rivalry at Prague's Stadion Eden when Europa League winners Chelsea take on Champions League victors Bayern Munich in a repeat of the 2012 European Cup final, which the Blues won.
Mourinho was effusive in his praise of Bayern as the "perfect" team, but is targeting victory for his side in a competition he believes is important preparation for the forthcoming campaign.
"It's good for us," Mourinho said. "Before we start the Champions League it's very good to play with Bayern.
"I don't want players to feel that because we were successful in the Europa League, you can keep the same level and you can be successful in the Champions League, because it's a different planet.
"What I really feel is that in spite of a difference in experience between the two teams and the stability Bayern has - because over the last years they were basically the same team, the same players - we can compete against them.
"And when you compete eye to eye, it means you think you can win and we think we can."
Chelsea will play another German team in the Champions League this term in Schalke, with Basle and Steaua Bucharest the other opposition in Group E.
Neither boss won the trophies which have brought their teams to the European Super Cup, but as head coaches of Barcelona and Real Madrid, the pair enjoyed a fierce rivalry.
Mourinho rejected the "wrong" statistics when reminded of his record of three wins in 15 games against Guardiola, before relenting, but the Portuguese made it clear his view that the record was not as one-sided as the bare statistics suggest.
He also did not want to talk about Real Madrid.
When asked directly about his former club, Mourinho grabbed the badge on his white polo shirt and pointed at it, saying: "It's white, but it's Chelsea."
A year after being beaten at their own ground by Chelsea, Bayern lifted the European Cup in an all-German final with Borussia Dortmund.
Guardiola, following a year's sabbatical after leaving Barcelona, replaced Jupp Heynckes, who retired after the Wembley win.
The Spaniard was courted by Chelsea and Manchester City, among others, before opting for the Bundesliga, but can see himself working in the Barclays Premier League in future.
"Before I finish my career, sooner or later, I would like to go to England as a trainer, but in a few years," Guardiola said.
"I would like to, first of all, remain as long as possible at this club because I've understood quickly how important this club is for the people, not only in Munich, in Germany and all around the world."
---
Sky Bet Free Bet Club: £10 free bet - £5 free every week
---