Carrick still hungry for honours
Michael Carrick has revealed he has become more hungry for honours as the trophies have piled up at Manchester United.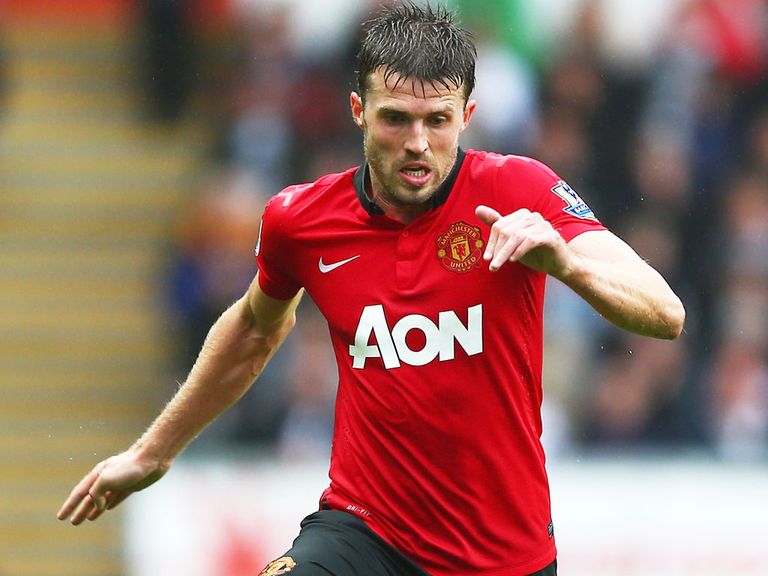 Carrick collected his fifth Premier League winners' medal in May, joining a select group that includes Wayne Rooney, Patrice Evra and Nemanja Vidic.
Rio Ferdinand has one more, although they are all trailing well behind Ryan Giggs, who with 13 has won more championships than any other player in English football history.
Yet rather than get bored of all the success, Carrick claims it just increases his desire for more.
"It's not difficult at all [to stay hungry]," the England midfielder told MUTV. "It's very easy.
"It's just that feeling of picking up the trophy and the satisfaction of achievement you get as a group of players and as a club. You want that feeling again and again.
"Once you get it you get greedy and you want more."
So, while most observers look at someone like Giggs and marvel how, at 39, he can retain the appetite to push his body through another pre-season campaign when he could just call time on his career with his legacy secure, Carrick can empathise completely.
"I look at how Ryan has kept going for so long, but I can understand it," Carrick said.
"This season we've come back as hungry as ever and that's on the back of winning it last season.
"In some ways you're even hungrier to do it again when it comes to retaining the trophy because everyone wants to beat you. That's what drives us forward."
Carrick certainly got the feeling neutral fans were anticipating a slip-up at Swansea last weekend given the prominence given to United's tough start, which David Moyes himself fuelled by "having a moan" to the Premier League.
That United emerged 4-1 winners bodes well for the forthcoming fixtures, starting against Chelsea at Old Trafford on Monday.
"People would have asked questions no matter what game we had at the start of the season, and a lot of people would have been hoping to see us slip up," said Carrick.
"The performance wasn't as important as getting off to a winning start.
"We have got the ball rolling now and hopefully that first win to kick-start the season, especially with the four or five games coming up."
Chelsea's visit promises to be the start of an intense week at Old Trafford, with bids anticipated for some players and others needing to be resisted.
With Moyes confirming Rooney is likely to start on Monday, it raises the intriguing prospect of seeing how the 27-year-old performs against the team who have already had two bids for his services turned down, and have pledged to go back in again with a third attempt to prize him away.
In contrast, Moyes will attempt to sign Marouane Fellaini and Carrick's England team-mate Leighton Baines, which will fuel more chatter in the United dressing room, even if the players themselves are not always aware of the latest developments.
"It gets mentioned," said Carrick.
"You can't hide from it and it is quite exciting when the club gets linked with certain players.
"But you don't waste too much time about it and there is no point asking me about anything because I don't know.
"We find out the same ways as everyone else."
---
Sky Bet Free Bet Club: £10 free bet - £5 free every week
---