SSN Radio comes to Sporting Life
You can now listen to Sky Sports News Radio while you browse sportinglife.com.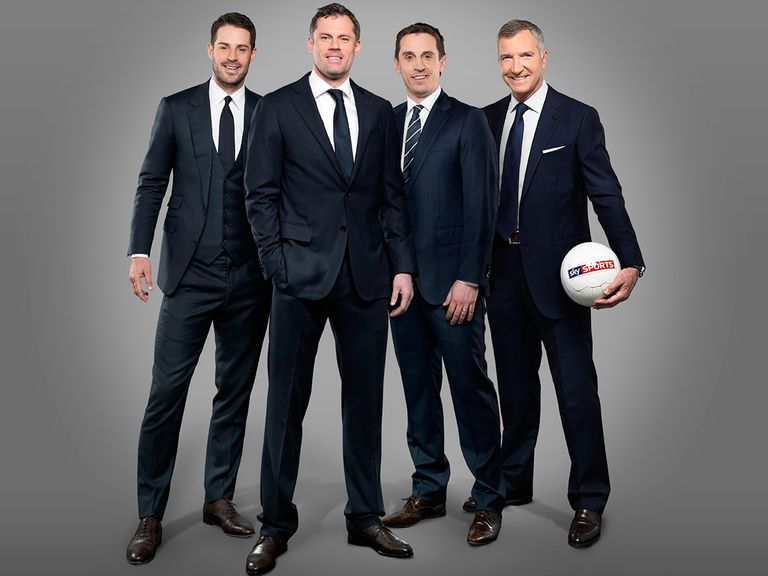 Here's your beginner's guide to Sky Sports News' sister channel.


What is it?
Sky Sports News Radio is unique because it is the only 24/7 sports news radio station in the UK. The top stories, constantly updated, whenever you want them. Instant and continuous coverage of the biggest breaking stories. The only radio station where you can listen to Jeff Stelling's Soccer Saturday and Sky Sports' Midweek Soccer Specials.

Who will I hear on the station?
Gary Neville, Jamie Redknapp, Jamie Carragher, Sir Ian Botham, Michael Atherton, Nasser Hussain and Damon Hill are just some of the big names you'll hear from regularly. The Sky Sports News reporting team includes Bryan Swanson, Nick Collins, Geraint Hughes, Kaveh Solhekol and Orla Chennaoui. And our dedicated regional teams ensure you're always up to date. You'll also hear from specialists in the Sky Sports teams who bring you the very best coverage of the football (Premier League, Champions League, Sky Bet Football League), cricket, rugby league, darts and boxing to name just a few.

What's the weekday schedule?
Good Morning Sports Fans (7-10) with Chris Cooper kicks off the day with live guests and the very best reaction to the previous night's action. Leading national newspaper journalists including Shaun Custis and Mick Dennis review the day's papers. First Fast Now (10-1) is when we focus on developing stories and manager news conferences with insight on the big talking points from regular guests like Danny Mills and Alan Curbishley. Afternoon Update (1-4) is always busy, always live. Live updates from the biggest events, live news conferences and live guests. Sports Centre (4-7) with Mikey Burrows is where we wrap up the day's big stories and get behind the headlines. This season, within that show, you'll also be able to hear Sky Sports Football Club (Fridays 5-6pm) with regular guests including Jamie Redknapp, Danny Mills, Paul Merson and Monday Night Football presenter Ed Chamberlin. Sport Tonight (7-10) focuses on the live action each evening with a different spin on the day's big sports news. When there's a full programme of fixtures you'll be able to follow the action on Midweek Soccer Special, most Tuesdays and Wednesdays, with Julian Warren and his guests. Fans of the Football League can listen to a dedicated show each Thursday night (7-8pm) with regular guests including Kevin Davies, David Dunn and Shaun Derry.

And what about the weekends?
Good Morning Sports Fans (8am start) kicks off the weekend with manager and player interviews and in-depth coverage of the biggest events. Our dedicated Formula One team is close to the action, the biggest names in cricket preview and review the day's play and there are twice hourly updates from England's home Tests and ODIs. Sports Saturday (12-3) and (5-7) straddles a live simulcast of Soccer Saturday with Jeff Stelling (3-5). Manager reaction in full after 5pm with a round-up of the biggest developments away from football. On Sundays, listen to some of Britain's leading journalists discuss the big football stories on Sunday Supplement (11-12) and then it's live action all the way on Sport Sunday (12-6).

What are the ways to listen?
Listen online www.skysports.com/radio or click on the links on this website. If you have the Sky Sports mobile apps you can listen on the move by clicking the radio icon. The live stream is also available on a number of third party radio apps including TuneIn. If you have problems listening via the Sky Sports apps ensure you have downloaded the latest version.
Follow Sky Sports News Radio on Facebook - find us and like us - and on Twitter we're @SSNRadio