Lazio: Mauri will be cleared
Lazio are confident Stefano Mauri will prove his innocence after the club captain was referred for alleged match-fixing.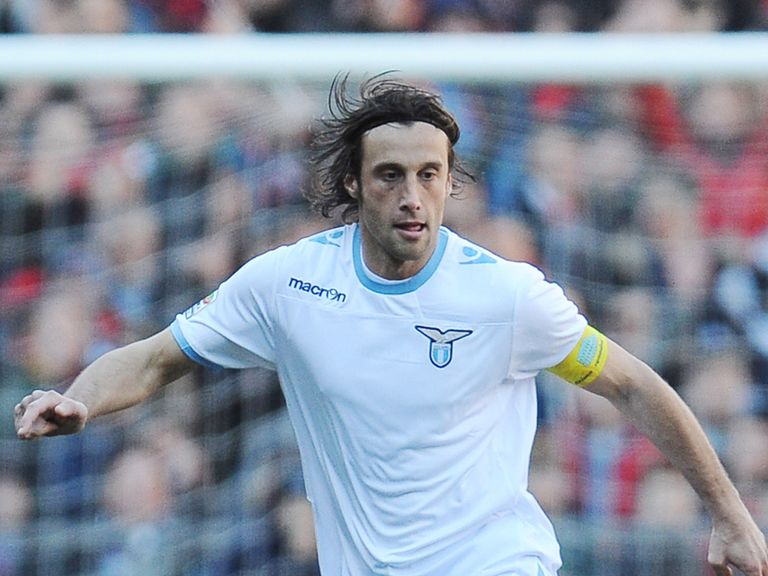 Midfielder Mauri was among eight players called by the Italian Football Federation's disciplinary committee on Wednesday to answer charges of match-fixing concerning two games in the 2010-11 Serie A season.
Representatives of the three clubs involved in those matches - Lazio, Genoa and Lecce - have also been called to answer questions.
But Lazio believe Mauri will "eliminate the suspicions" surrounding his involvement when he meets federal prosecutors.
A statement on Lazio's official website read: "Lazio have taken note of the referral of their player Stefano Mauri to the national disciplinary committee, in relation to the Lazio-Genoa and Lecce-Lazio games of the 2010-11 season, and the subsequent referral of the club for its objective liability.
"The club reiterates its confidence that the player has behaved correctly, as we have always asserted in both the criminal and disciplinary investigations.
"We are sure Stefano Mauri will be able to prove his innocence in relation to the allegations and will eliminate the suspicions that led the federal prosecutor's office to come to the conclusions that led to his referral."
All three clubs could be fined or docked points while Mauri faces a lengthy ban which, at the age of 33, could bring his playing career to an end.
Massimiliano Benassi, Mario Cassano, Stefano Ferrario, Carlo Gervasoni, Omar Milanetto, Antonio Rosati and Alessandro Zamperini are the other players facing allegations of sporting fraud.