Transfer Focus: Thomas Ince
Transfer Focus takes a look at Thomas Ince as the Blackpool winger gets ready for a summer of speculation over his future.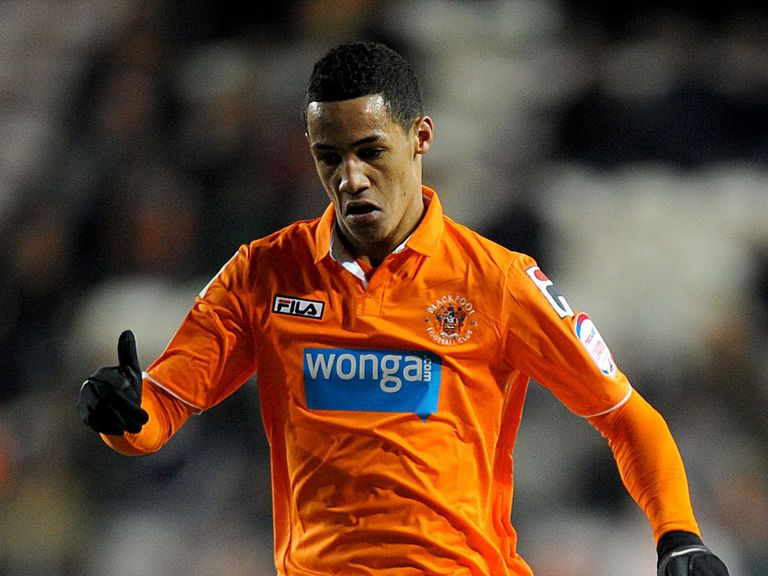 Thomas Ince was one of the Championship's top performers this season and there's no doubt plenty of Premier League managers will be interested in adding the Blackpool winger to their squad.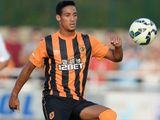 23. Tom Ince
| Title | Number |
| --- | --- |
| Appearances | 29 (6) |
| Goals | 12 |
| Assists | 5 |
| Yellows | 6 |
| Reds | 0 |
*Current Season
The England Under-21 international was heavily linked with a move to both Liverpool and Reading during the January transfer window but a deal didn't happen.
Now the rumour mill is cranking up to full speed once again and the chase is back on for the man who could be the hottest property in the entire Football League.
His father, Paul, is sitting in the Bloomfield Road hotseat so will there be one less Ince on the Golden Mile when the new campaign gets under way at the start of August?
Tottenham are the odds-on favourite with Sky Bet to swoop but don't be surprised if Liverpool boss Brendan Rodgers rekindles his January interest and tries to bring the 21-year-old back to Anfield.
Check out our Tom Ince Transfer Focus as we provide all you need to know....
Who Wants Him?
Tottenham (4/6 with Sky Bet to sign Ince this summer with Sky Bet): Ince would provide Tottenham with a new attacking option as Andre Villas-Boas looks to boost squad in the summer. There is currently plenty of talent in the final third at White Hart Lane with Gareth Bale, Aaron Lennon, Clint Dempsey and Gylfi Sigurdsson just some of the names Ince would have to compete with for a first-team place. That would certainly provide the winger with a big challenge but don't be surprised to see a move happen with one eye on the future. A deal is possible but far from the only option.
Liverpool (5/2): I don't think Brendan Rodgers would have let Ince leave if he had been in charge of Liverpool back in 2011. The current Reds chief has already had plenty of kind words to say about the England Under-21 star and didn't rule out a summer swoop when questioned at the end of the January transfer window. The impact made by Philippe Coutinho since those comments could have changed the Anfield transfer plans and the retirement of Jamie Carragher has definitely left a gap that needs filling in the defence. It will be interesting to see how other clubs sniffing around makes Liverpool act in this transfer conundrum.
Reading (12/1): Former Reading boss Brian McDermott was in for Ince back in January but things have changed a bit at the Madejski since then. Nigel Adkins is now the man in charge and his Blackpool winger of choice appears to be Matt Phillips - the former Wycombe man was a transfer target while Adkins was Southampton manager. The Royals are also now preparing for life back in the Championship after a one-season stay in the Premier League and a move to the club in the same division would be an interesting call. The Berkshire outfit will be looking to strengthen this summer but a call to Bloomfield Road may not result in success.
Swansea (12/1): This appears to be a move that ticks all the boxes. Swansea have shone this season under the management of Michael Laudrup with a continuation of a brand of football that has been very easy on the eye and exciting to watch. Michu has been the headline maker but the likes of Wayne Routledge and Pablo Hernadez have also impressed to show just how good life is for attack-minded players at the Liberty Stadium. Ince would clearly fit in well with the Swans and more numbers are sure to be added to the ranks with the extra burden of the Europa League to contend with in the next campaign. The player should be interested in this switch and the club would be well advised to show interest in the player.
---
Get £120 from your free £10 bet with Sky Bet if Ince joins Swansea
---
Also available with Sky Bet: Arsenal (16/1), Manchester United (20/1).
Sky Bet's Stephen Parkes says: "Barring a few sporadic accounts coming on for the outsiders the market for Ince has been dominated by Tottenham and Liverpool.
"Ince is developing into a standing dish in our transfer betting with plenty of turnover coming in on the market during the last two transfer windows. Throughout these previous markets the same two clubs have been as prominent as in this one.
"In previous windows Spurs and Liverpool would flip flop for favouritism and we would simply lay whichever club was the biggest price of the two as they seemingly battled for his signature.
"However, since January the business has been much more serious for Tottenham than it has been for Liverpool so perhaps the Reds have given up the chase for now and are looking at different targets.
"It would be a kick in the teeth for Liverpool if they got dragged into a bidding war as they see the price rise and rise for a player they were more than happy to wave goodbye to out of their youth system.
"The very latest is money and rumours of a Spurs swoop that involves another loan back type arrangement where Blackpool would receive a decent fee for their star man and still have his services on the pitch for next season.
"I wouldn't be surprised to see this develop as Spurs have quite a packed squad at the moment and it is a struggle to see where and how Ince would break into the team there."
The Stats
This season 47 games, 18 goals - Includes seven goals in seven games between November 3 and December 1. The winger didn't strike in his final nine matches of the campaign after netting in the 2-1 win at Watford on March 9.
2011/12 season 41 games, eight goals - Ince started his time at Blackpool with plenty of promise as the Seasiders adjusted to life back in the Championship. He scored doubles in wins over Doncaster and Bristol City.
Ince Facts
The bloodied shirt worn by his father Paul in England's World Cup qualifier against Italy in October, 1997 is framed in Ince's home.
Ince made his debut for Liverpool by replacing Dani Pacheco in the 106th minute of the Carling Cup defeat against Northampton on September 22, 2010 (the Reds lost 4-2 on penalties after extra-time)
Ince first played under his father Paul's management during a loan spell at Notts County between November 2010 and January 2011. He scored two goals in eight games during his time at the League One club.
Ince scored his first goals for the England Under-21s with a first-half double in the 4-0 friendly victory over Sweden in Walsall on February 5, 2013. Now he is part of the squad for next month's European Championship.
Ince was named as the Football League Young Player of the Year for 2013 and named in the 2012-13 PFA Championship Team of the Year.
What Ince Says
March 2013: "It's great having that speculation and it's very flattering. Every player wants to play at the top level but that comes with time and patience. I've just turned 21. I need to make mistakes and learn from them. I need to make sure that if I go to the Premier League, I am ready to go." The Sun
March 2013: "For me if it wasn't for Blackpool I would not be where I am now and would not be the player I am now. I put tremendous belief into my team-mates and the fans so it has been absolutely fantastic. I will continue to give 100 per cent and my all until the end of this season. In the summer anything can change and I am happy where I am. If I am at Blackpool, my feet will be on the ground, and it is about timing - sometimes you can jump too soon. If I am still at Blackpool at end of season then great." Sky Sports News
January 2013: "Every player wants to play top level at some stage of their career. But as far as I am concerned, if I am still a Blackpool player come Thursday then great. My attitude will never change and I won't go off the rails thinking, 'Why didn't I get this move or that move?' I will always work hard for this team and I am happy scoring goals for Blackpool. The club has given me the stage to express myself and the players allow me to do it. Players like me can be very frustrating when we are trying to do tricks and lose the ball, but the lads know if they can get the ball to me in the right areas I can cause problems." Daily Mirror
What Others Say
May 2013, Blackpool manager Paul Ince: "It's a hard one for me because as a father you want to see your son play at the highest level and I'm sure he will, but as a manager who wants to take a club forward you need your best players. Thomas is certainly one of those and he's been outstanding for Blackpool. You forget he's only 21 - to score 18 goals with 15 assists in this league keeps his club in this league. To have that responsibility on your shoulders at such a young age, he's carrying it very, very well. He's expressed himself within a team infrastructure, he's a grounded kid and the lads think the world of him. The most important thing is he's a grounded kid - he's not flash, you don't see him with earrings or any tattoos, he speaks to people the right way. It doesn't matter what he does in life, that's the most important thing for me. Saying that, eventually he will leave Blackpool. Whether it's this year, hopefully not because I still think he's a late developer. If you look at Gareth Bale, when was 21 he was very slim but now he's a machine. Thomas is going to be a late developer, maybe 23, 24. It's important that you keep your best players and if we can keep him, great, we can move forward."
April 2013, Blackpool manager Paul Ince: "If you're talking £15million for Zaha, Thomas has got to be £25million. If you compare the two, Thomas should cost more. Zaha is a fantastic player, don't get me wrong. Zaha's a stronger runner and does a lot of tricks, whereas Thomas is more direct, he makes things happen and he scores goals. You've got a kid playing in the Championship who has scored 18 goals. When you look at the leading scorers, they're all strikers, and he's there among them. Potentially, I think he can reach that value. If Palace want £15million for Zaha who has scored six goals, it makes you wonder what price he's going to be. You're not going to get it because he's not proven in the Premier League, but if United are paying £15million for Zaha, on the stats you'd have to say Thomas is worth a lot more than that. That's my opinion." BBC
January 2013, Liverpool manager Brendan Rodgers: "We could still do the deal it but it looks like that one is a bit too complicated at this stage. It's about affordability as well. If Tom stays at Blackpool it doesn't mean he won't join Liverpool at a later stage. Maybe in this window it might be a difficult one for us."
September 2012, Blackpool manager (at that time) Ian Holloway: "I heard this week that my brilliant Blackpool youngster Tom Ince will be heading for the Premier League in January. That might just happen if he maintains the incredible standards he has set in the first few weeks of the season ... but not for the £5m fee being quoted. I'm not going to say how much interested clubs will have to come up with if they are to prise one of my best players away. But I did note that Liverpool have just paid £15m to Swansea for Joe Allen. My chairman showed in the way he dismissed below-market-value bids for Matt Phillips this summer that Blackpool won't allow bigger clubs to take liberties with us. We've got money in the bank following our season in the Premier League and subsequent trip to the Championship play-off finals so we don't need to let our top performers leave on the cheap." Sunday Mirror
Paper Talk
Daily Mirror, April 30 Tottenham are ready to splash out £6.5m for Blackpool's Thomas Ince as they start planning for next season.
Liverpool Echo, March 26 Tom Ince has cooled talk of a move to Liverpool, saying he was never close to joining the Reds.
Top Tweets
Blackpool FC, May 7 (@BFC1887) - Thomas Ince aims to keep improving after picking up five Player of the Year awards on Saturday night
Thomas Ince, April 28 (@RealThomasInce - the man himself) - It's great to be named in championship team of the year alongside the other players... Thanks to those who voted for me
More importantly to my team mates and the fans #bfc #meansalot
Telegraph Sport, April 5 (@TelegraphSport) - Blackpool manager Paul Ince stuns Liverpool by slapping £25 million price tag on son Tom's head
Peterborough chairman Darragh MacAnthony, March 17 (@DMAC102) - Btw have to say that I enjoyed watching Tom Ince play yesterday. Classy/Silky & always a threat. What were Pool thinking letting him go!!
Video
April 2013 - Thomas Ince talks about life with his father at Blackpool in this video
---
Click here for completely free £10 bet with Sky Bet & £5 free every week
---