Focus Update: Wayne Rooney
Our Focus Update brings you lots more on Wayne Rooney's future after fresh reports linking the Man United striker with a move.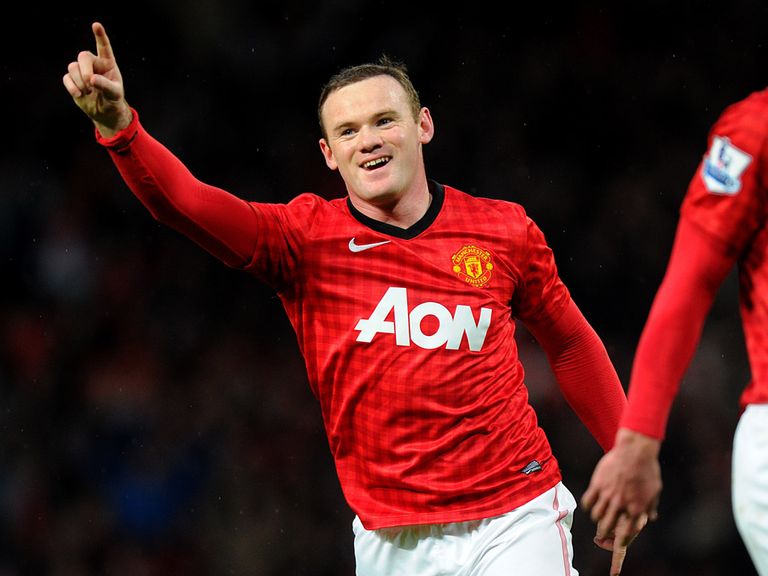 It looks like Wayne Rooney is going to be making plenty of headlines during the summer transfer window after fresh reports emerged about his Manchester United future.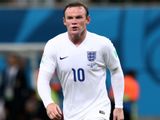 10. Wayne Rooney
| Title | Number |
| --- | --- |
| Appearances | 24 (12) |
| Goals | 6 |
| Assists | 11 |
| Yellows | 7 |
| Reds | 0 |
*Current Season
The Red Devils have been in the news with manager Sir Alex Ferguson revealing he is to retire at the end of the season and betting suspended with Sky Bet on David Moyes becoming the new man in charge at Old Trafford.
Moyes already has history with Rooney after being the striker's first boss at Everton and also a rift developed between the pair after comments from the England international about the Toffees chief in his autobiography.
It is understood that in an informal chat with Ferguson a couple of weeks ago, Rooney suggested it would be better if he made a fresh start away from United.
That - of course - was before news of Moyes' potential arrival was known and United rejected the request out of hand and insisted: "Wayne Rooney is not for sale."
Will Rooney now be moving to pastures new? Our Transfer Focus feature has already taken a look at the 27-year-old but this is the perfect time for an update with PSG, Bayern Munich and Chelsea leading the chase.
Who Wants Him?
PSG (7/4 to sign Rooney this summer with Sky Bet): The French heavyweights have been the favourites to sign Rooney for some time. Three weeks ago sustained speculation mounted that they were set to move for the forward but that was played down by both PSG boss Carlo Ancelotti and Manchester United chief Sir Alex Ferguson. It is still a deal that makes sense with the Ligue 1 leaders looking to make a major statement in their quest to enjoy a period of sustained dominance in France and increased competiveness in Europe. They already have Zlatan Ibrahimovic, Lucas Moura, Ezequiel Lavezzi and Javier Pastore so maybe don't need another forward - but don't expect that to stop them making an offer.
Bayern Munich (11/4): The talk in the newspapers is that Rooney wants to join Bayern but do they want him? Pep Guardiola will be the man in charge from the summer and he already knows of one new player at his disposal with a deal for Borussia Dortmund midfielder Mario Gotze agreed. Rooney would certainly be an interesting addition to the Bundesliga champions' squad and - as detailed in our Robert Lewandowski Transfer Focus - there is definitely a place for quality strikers in their ranks. A move for Lewandowski still looks the more likely but the Rooney rumours are there.
Chelsea (7/2): Now this would be interesting! Our previous Radamel Falcao Transfer Focus detailed the Colombian as the ideal striker for Chelsea but acquiring Rooney from United would be another way to show some serious intent. There is clearly a need for at least one new forward at Stamford Bridge with Fernando Torres and Demba Ba the limited options for interim boss Rafael Benitez at the end of this season. This is where the betting interest is at the moment with the odds on the England international moving south tumbling. There are, however, sure to be a few more twists. Maybe one of the clubs listed below will also enter the running?
Also available with Sky Bet: Real Madrid (16/1), Manchester City (25/1), AC Milan (33/1), Barcelona (33/1), Everton (33/1), Inter Milan (40/1), Monaco (50/1), Juventus (50/1), Liverpool (50/1), Tottenham (50/1), Anzhi Makhachkala (80/1).
Sky Bet's Richard Evison says: "We have seen plenty of money for a number of clubs since the news broke that Wayne Rooney could be looking to leave Old Trafford. PSG are the 9/4 favourites but the biggest move surprisingly has come from Chelsea. On Wednesday the Blues were 16/1 to sign the striker but are now 7/2 joint second favourites along with Champions League finalists Bayern Munich."
The Stats
This season 42 games, 22 goals - includes a double for England in the 5-0 win over San Marino and three doubles for United (including a vital couple of goals in the 3-2 victory at Manchester City on December 9). No goals though in his last six games since scoring England equaliser in the 1-1 draw in Montenegro
Last season 49 games, 38 goals - includes two hat-tricks for Manchester United (in the 8-2 victory at home to Arsenal and 5-0 win at Bolton) and the winner for England in the Euro 2012 clash against Ukraine
International record 81 games, 35 goals - there have been highs and lows in Rooney's England career with the big impact he made at Euro 2004 the highlight and red card against Portugal in the 2006 World Cup the worst moment. He needs 15 more goals to break Sir Bobby Charlton's record of 49 goals for the Three Lions
Rooney facts
Rooney's famous winner against Arsenal in 2002 came five days before his 17th birthday and ended the Gunners' 30-match unbeaten run
Rooney became the youngest player to be capped by England when he made his debut against Australia on February 12, 2003
The 2006 League Cup was Rooney's first trophy with Manchester United and he scored twice in the 4-0 win over Wigan in the final at the Millennium Stadium
Rooney's superb bicycle kick against Manchester City in 2011 was named the Premier League's best ever goal
---
Get £250 from your free £10 bet with Sky Bet if Rooney joins Man City
---
Leeds Rhinos are Rooney's rugby league club of choice
What Rooney Says
April 2013: "When you are at a club like United, you have to be full of motivation and desire to win every year. That comes from the manager and all the players are aware of it. The club and the players have to be full of that desire. That's why the club has been so successful." Daily Mail.
September 2012: "Hopefully still here at Man Utd (where he'll be playing in 10 years). That's the aim, the plan and what I want to do. As long as this club wants me, I'll be here and trying to be successful." talkSPORT
October 2010: "I met with David Gill (United chief executive) last week and he did not give me any of the assurances I was seeking about the future squad. I then told him that I would not be signing a new contract."
What Others Say
March 2013, Manchester United manager Sir Alex Ferguson: "I don't think there is anything in that at all (Ferguson on the latest Rooney to PSG reports)."
April 2013, PSG manager Carlo Ancelotti: "Wayne Rooney is one of the best strikers in the world. I think he is impossible to buy. He is an idol for Manchester United." L'Equipe
October 2012, Everton manager David Moyes: "We knew what we had at the club. I got told about him as soon as I came in the door. He was everything we hoped. He was a man when he was very young. He had the ability and the talent but also a desire to play football. Wayne could have been a goalie, he could have been a right-back, a centre-half, he could play any position because it was his love for football which I think was one of the biggest factors. He didn't need coaching because when he came in he could play with good players, he adapted to what he had to do. I think you come across these players very rarely. England have had some great players over the years but I don't think you get batches and batches of them, and Wayne is one of them."
---
Get £330 from your free £10 bet with Sky Bet if Rooney joins Everton
---
Paper Talk
Daily Mirror, May 9 Chelsea have gatecrashed Bayern Munich's attempts to sign Manchester United and England striker Wayne Rooney and are ready with a £30m bid.
Daily Telegraph, May 9 David Moyes will be confirmed as the next Manchester United manager but one of his first tasks will be to retain the services of Wayne Rooney.
The Times, May 9 Wayne Rooney has been told by Manchester United that he will not be sold this summer, although it remains to be seen whether David Moyes wants to keep the player with whom he had a difficult relationship at Everton.
Daily Mirror, May 8 Manchester United striker Wayne Rooney has told team-mates he wants to join Bayern Munich this summer.
Daily Mail, May 1 Wayne Rooney wants assurances over his role from manager Sir Alex Ferguson before signing a new deal at Manchester United.
Daily Star, April 20 Manchester United boss Sir Alex Ferguson has dismissed talk of a new contract for Wayne Rooney.
Daily Mirror, April 19 Wayne Rooney wants Sir Alex Ferguson to show his commitment to him with the offer of a new contract.
Daily Mirror, April 16 Paris Saint-Germain sources claim they will sign Manchester United and England striker Wayne Rooney in the summer.
The Sun, April 16 French giants Paris Saint-Germain are convinced they will land Manchester United frontman Wayne Rooney in a £25m summer swoop.
Daily Mail, April 16 Manchester United frontman Wayne Rooney wants to open talks about a new contract and has no desire to leave and join Paris Saint-Germain.
Daily Express, April 16 Manchester United and England striker Wayne Rooney is heading to PSG this summer, according to sources in France.
Daily Telegraph, April 16 Wayne Rooney is determined to resist opportunities to leave Manchester United this summer and wants to sign a new deal.
The Independent, April 16 Wayne Rooney is likely to sign a new contract to extend his Manchester United career this summer, despite reports in France that Paris Saint-Germain have sealed a deal for the 27-year-old striker.
Top Tweets
Guardian chief football writer Daniel Taylor, May 8 (@DTguardian) - Stories about Wayne Rooney asking for a transfer are correct. Asked to see Ferguson two weeks ago, request was rejected #mufc
Rooney now made two transfer requests in last 3 years at #MUFC. Feels a bit 'and in other news' today but still fairly huge
Also makes a mockery - again - of all those pledges of loyalty in the face of newspaper stories about his future #rooney #mufc
To clarify from earlier tweet, it wasn't reported at the time as it wasn't known/confirmed until this evening
Journalist Graham Hunter, May 8 (@BumperGraham) - Unless there is an unforseen hitch I'd fully expect a deal to be agreed between Manchester United and David Moyes within a day or so
Part three of all this will be whether or not Chelsea manage to complete the deal they want, to sign Rooney.
United know of Chelsea's interest and IF he does move it will not have anything to do with new manager taking over.
Jan Aage Fjortoft, May 8 (@JanAageFjortoft) - Re: Rooney 1. Not the type Bayern looking for 2. Not one word about him in the good informed German press
OptaJoe, May 8 (@OptaJoe) - 10 - 2012-13 is only the third season in which Wayne Rooney has both scored and assisted 10+ PL goals (+ 06-07 & 10-11). Request.
Oddschecker, May 8 (@Oddschecker) - Wayne Rooney into 5/1 from 33/1 to sign for #Chelsea
Betting Zone, May 8 (@BettingZone) - With David Moyes poised to join Man Utd, Wayne Rooney has been backed to leave Old Trafford and join Bayern Munich.
Wayne Rooney, August 29, 2012 (@WayneRooney - the man himself) Read the nonsense in the papers and heard what people have to say.absolute rubbish. #heartostay
Videos
March 2013 - Sir Bobby Charlton says Rooney's future remains at Manchester United
March 2013 - the Sunday Supplement panel discuss Rooney's future
October 2012 - Roberto Carlos talks about Anzhi considering making a bid for Rooney
---
Click here for completely free £10 bet with Sky Bet & £5 free every week
---