Betting suspended on United job
Sky Bet have suspended betting on the next Manchester United manager after David Moyes was continually heavily backed at odds as short as 1/50.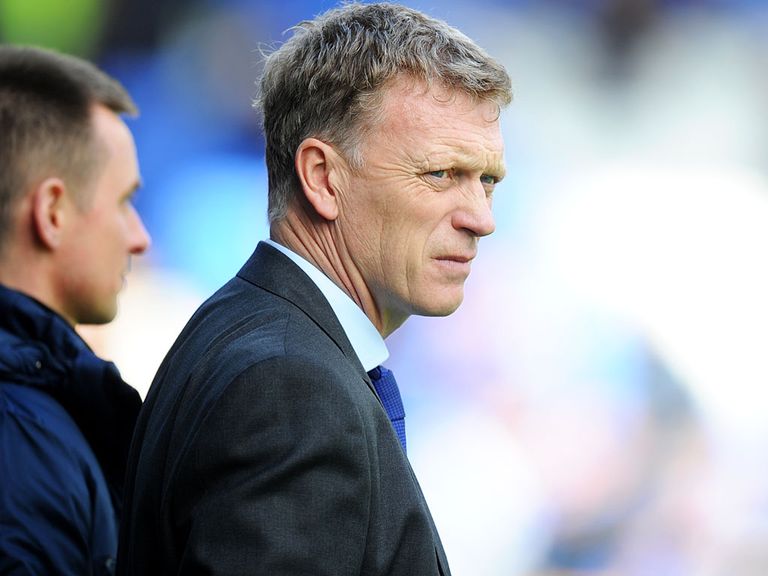 The Everton boss has consistently commanded favouritism to succeed Sir Alex Ferguson, who announced he will retire at the end of the season, and has seen his price plummet since coming in from 10/11 on Wednesday morning.
Jose Mourinho is the only other contender to attract significant stakes but looks set to return to Chelsea this summer, with betting halted on the 'Special One' embarking on a second stint at Stamford Bridge earlier in the week after Rafael Benitez dropped a significant hint on his successor.
Sky Bet football trader Chris Spicer said: "Moyes has been our favourite since well before Ferguson announced his retirement but Mourinho actually started to attract the majority of the stakes on Tuesday night as rumours begun to surface.
"However, the backing became more and more lopsided towards Moyes as the day progressed and became relentless at very short odds this evening, forcing us to suspend betting."
Earlier, Manchester United chief executive David Gill outlined the kind of manager the club would be looking for to succeed Ferguson.
He told MUTV: "The qualities we are looking for are the ones that have been inherent at Manchester United for many years.
"Our two most successful eras were with managers who got involved with all aspects of the club, from the youth team to the first team, and had that degree of loyalty and understanding of the football club.
"Clearly he has to have the requisite football experience, both in terms of domestic and European experience. It is a small pool but we will move forward."
Meanwhile, Roberto Martinez is the strong favourite to be the next Everton manager amid Moyes' expected departure to Old Trafford.
The Wigan boss has consistently headed the market with Moyes' future increasing under doubt as he has failed to extend his contract, which expires this summer.
However, the Spaniard, whose current side are 1/4 for relegation, has been backed into 8/11 for the post with Sky Bet while other names in contention include Phil Neville (12/1), Neil Lennon (16/1) and Martin O'Neill (16/1).
Spicer added: "Martinez was already favourite at marginally odds-on and seems to be facing little opposition for the post, with Phil Neville his next closest contender at 12/1."
Manchester United have also been eased out by Sky Bet to joint 15/8 favourites with Manchester City for next season's Premier League title while away from football, many bookies have slashed Sir Alex's odds to win the BBC Sports Personality of the Year award, with Sky Bet making him 5/4 favourite ahead of 5/2 Andy Murray.
---
Click for Sky Bet's 'next Everton manager' market
---