More home comforts for United
Our Nick Hext says Manchester United just have to be the call against Manchester City in tonight's big match.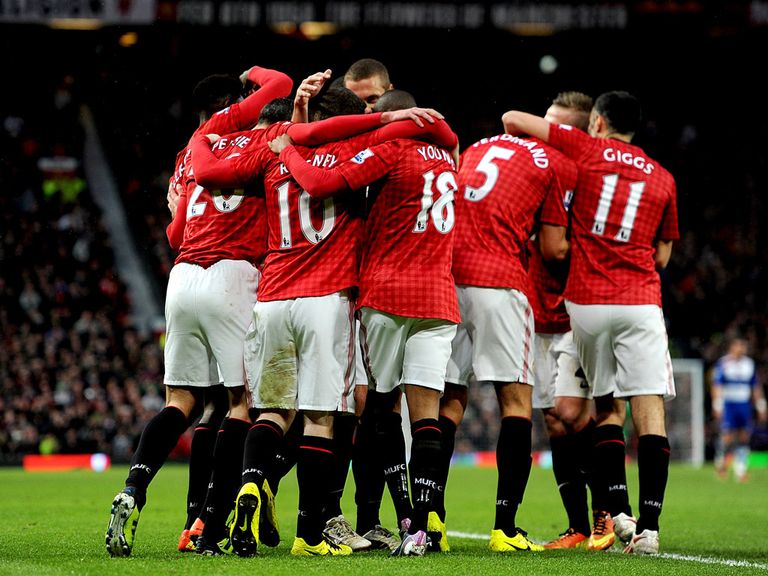 Manchester United v Manchester City (2000 BST)
Manchester United have won 14 and only lost one of their 15 Premier League home games this season.
Manchester United have won 16 and drawn two of their 18 Premier League games since the 1-0 defeat at Norwich on November 17 - the last time the Red Devils lost in the top-flight.
Manchester United should be supported to win at home on Monday night.
'Noisy neighbours' Manchester City are the side making the short trip to Old Trafford and you can't make the case for the visitors if you look at the here and now.
City are not going to retain the title and their recent form outside the Etihad Stadium is far from hot with two defeats out of their three previous away games (those losses coming against Southampton and Everton).
We all remember the 'why always me day' last season as City won 6-1 at Old Trafford but a repeat of that scoreline can be considered highly, highly unlikely.
Even the most optimistic fan would struggle to make a case for getting with the 250/1 on offer for the same again.
City boss Roberto Mancini has stayed positive ahead of the match but his comments don't ring true to me.
"It's not a true table. We'll (be motivated) because it's a derby and because we want to show maybe that we don't deserve to stay 15 points behind," he told the press this week.
United are 15 points clear at this late stage of the season because they deserve to be. That is the case in any division where a side leads by 15 points with eight games remaining.
The Red Devils are also out of the Champions League and FA Cup so the only focus for the remainder of the campaign is sealing the title and proving why they have been the stand-out team in England.
Sir Alex Ferguson's team haven't always been impressive during the season and in March alone it was hard work rather than flair that secured the 1-0 wins over strugglers Reading and Sunderland.
There have plenty of other times where United have been made to battle hard for three points but that shouldn't put doubt in your mind and the hosts should be backed.
One man who should be watched in the City line-up is Vincent Kompany.
He scored on his return to action in last weekend's 4-0 home victory over Newcastle and also headed home the only goal of the game in the previous season's crucial 1-0 win for City over United at the Etihad.
It is worth considering backing him in the first goalscorer market but a United win is the only call for me.
Verdict: Manchester United 2 Manchester City 0
---
Get £90 with your free £10 bet if United win 2-0
---