Lyon condemn attack on Spurs fans
Lyon have apologised for an apparent anti-Semitic attack which hospitalised three Tottenham fans in the French city on Wednesday night.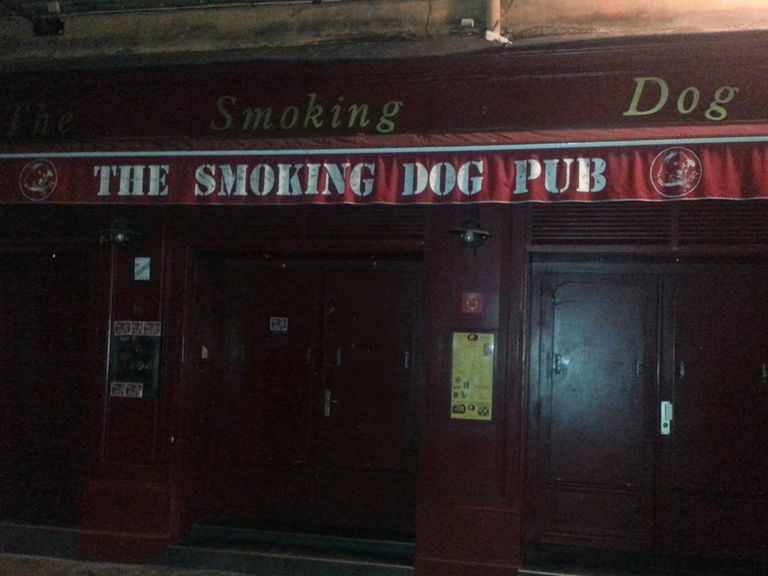 Around 50 masked thugs, some of whom were reportedly making fascist salutes, attacked a group of 150 Spurs fans who had gathered in the Smoking Dog pub in Lyon on Wednesday night ahead of the Europa League game between the two sides on Thursday evening.
Eyewitnesses say the group of attackers smashed doors and threw cast-iron chairs, wooden objects, and a lit flare into the pub, which is popular among ex-pats in the French city.
The French club have issued a strongly-worded statement, condemning the "inadmissible" actions of the thugs who terrified the visiting fans and caused damage estimated to be worth £3,000.
"Olympique Lyonnais deplore the incidents overnight in the Saint-Jean district between the supporters of Tottenham and the 'pseudo' supporters of Lyon who absolutely do not represent the club," a Lyon statement read.
"Olympique Lyonnais apologises to Tottenham and its supporters, for the inadmissible acts which degrade the image of the town of Lyon.
"Olympique Lyonnais call on the French justice system to impose severe sanctions for these reprehensible acts."
Tottenham confirmed on Thursday morning that three fans sustained "minor injuries" in the attack, and that arrests had been made.
It is the second time that Tottenham fans have been targeted by an apparent anti-Semitic attack in the last three months. In November, fans of the club, which has a traditionally strong Jewish following, were ambushed inside a pub in Rome on the eve of their game against Lazio.
Eyewitnesses inside the Smoking Dog said the thugs attacked the bar at 10.18pm on Wednesday night and then returned shortly after to launch another assault on the pub, which had its front five doors smashed.
Far-right thugs were blamed for the knife attack on Tottenham's supporters in Rome and eyewitnesses Liam Kirwan from Harrow claimed the attack could have had an anti-Semitic motive.
"It was neo-Nazi, anti-Semitic," he said.
"I have never seen anything like that before.
"This was premeditated. Three people walked past earlier in the night and saw that the pub was full of Tottenham fans. Then a group of 50 came back to attack, and then 25 did shortly after.
"It's a pretty scary thing when you're confronted by people doing Nazi salutes."
Kirwan, 37, moved to Lyon seven years to open an Irish pub near to the Smoking Dog. He thinks it is lucky that no-one died in the attack.
He added: "Last night a metal object weighing about 20 kilograms came through the window and smashed an entire metal bar stool to pieces.
"If that had hit someone on the head they would have been killed stone dead.
"One Tottenham fan was hit with a flying object, another was trampled on, and a third was dragged out and attacked by the skinheads before we managed to pull him back in to safety.
"The fear was clear to see on everyone's faces afterwards. There were elderly couples sat on the floor shocked. There was blood on the walls."
The knife attack on Spurs fan Ashley Mills in Rome drew strong condemnation from across the world of football and beyond.
There are now fears that fans of the London club will be targeted wherever they go in Europe, which could put them off travelling to games in the future.
"A lot of fans were here that were in Rome too," Kirwan said.
"They have made it clear that they will not be travelling to any more Tottenham away games in Europe again, ever.
"I will think twice about travelling with Spurs to European games.
"If this doesn't stop now it's only going to escalate. The fans in England will have seen what's happened through the media and they might think it's not going to get any better."
Retford-born Dave Eales, landlord of the Smoking Dog, was furious that police did not take extra action to prevent such an incident occurring.
He said last night: "The most disappointing thing is that I spoke to the police a couple of days ago about the potential for trouble because of what people associate Tottenham being.
"There will be a big presence on the match day, but (last night) it didn't happen."